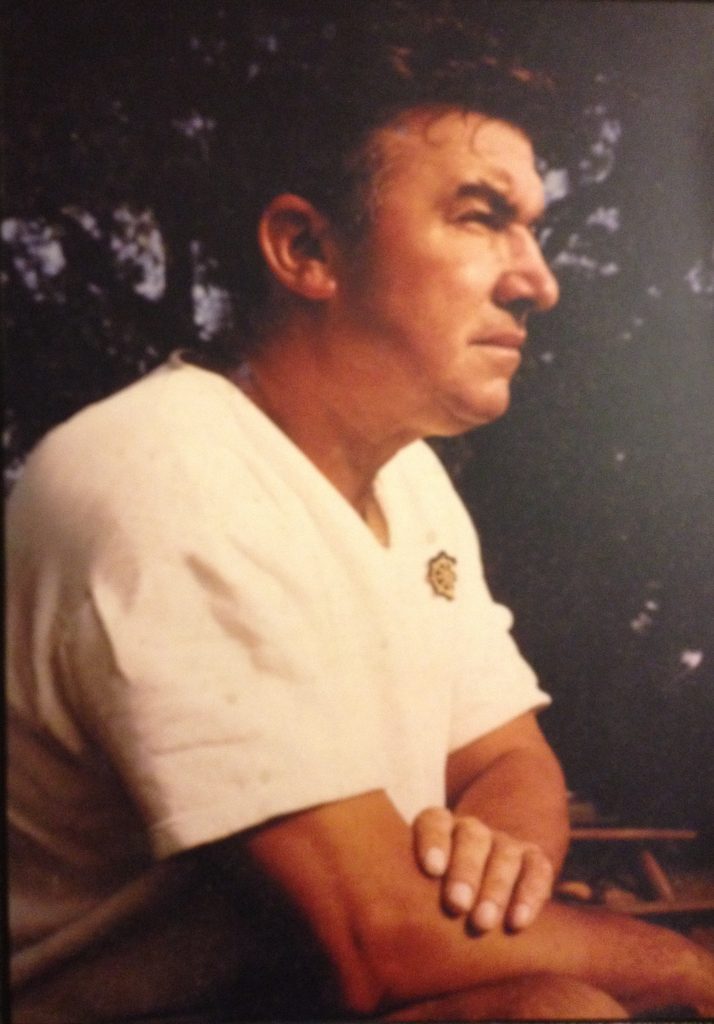 HAROLD SYDNEY KEETON
Passed away peacefully at Algonquin Grace Hospice in Huntsville, Ontario on November 18, 2014, in his 97th year. Survived by children Jan and Dan Keeton, son-in-law Stephen McBride and grandchildren Emily, Morna and Shona McBride. Predeceased by wife Florence Edna Keeton (ne Allison), and brother Roy.
Harold was a strong trade unionist with a lifelong dedication to the labour movement and social progress. He was variously a shop steward, chief steward and newsletter editor for Local 113 of the United Rubber Workers at Firestone, and a delegate to the Hamilton and District Labour Council. Experience as a soldier in World War II made him a committed peace activist. He was also a community activist, helping to found the East Mountain Homeowners Association which fought to protect the character and liveability of the former Hannon rural area. In that capacity he was instrumental in preserving local history with the retrieval of the millstone from the mill once adjacent to Albion Falls for Canada"s Centennial.  In keeping with his philosophy, Harold gave financial support to many social justice and environmental causes, such as Greenpeace and the Canadian Centre for Policy Alternatives. Harold was also a musician, playing drums in several bands since his teens.  And he enjoyed sailing, with membership in the Hamilton Power and Sailing Squadron.
In many of these endeavours Harold worked alongside Florence, also an activist to whom he was married for 66 years.
Following retirement Harold and Florence winterized the family cottage and moved permanently to Bay Lake, North of Emsdale, where they lived for more than three decades .He was a founding member of the Bay Lake Property Owners  Association and continued his love of music as a drummer with the Trillium Jazz Band.  He also continued to be active in the peace movement in the Huntsville area.
It can be said that Harold was a person of many interests, including politics, history and the natural world. And that he was a constant learner, maintaining his curiosity until the stroke that felled him shortly before his death.
Those wishing to may donate in Harold"s name to the Canadian Centre for Policy Alternatives, Greenpeace or other socially progressive or environmental  organization.  There is a celebration of life planned for next spring.  Updates will be posted at www.mitchellfuneralhome.ca or email: haroldslifecelebrated@gmail.com
There will be a memorial for Harold Keeton at the Kearney Community Centre, Seniors Room on Saturday, August 8 from 2-4 pm.