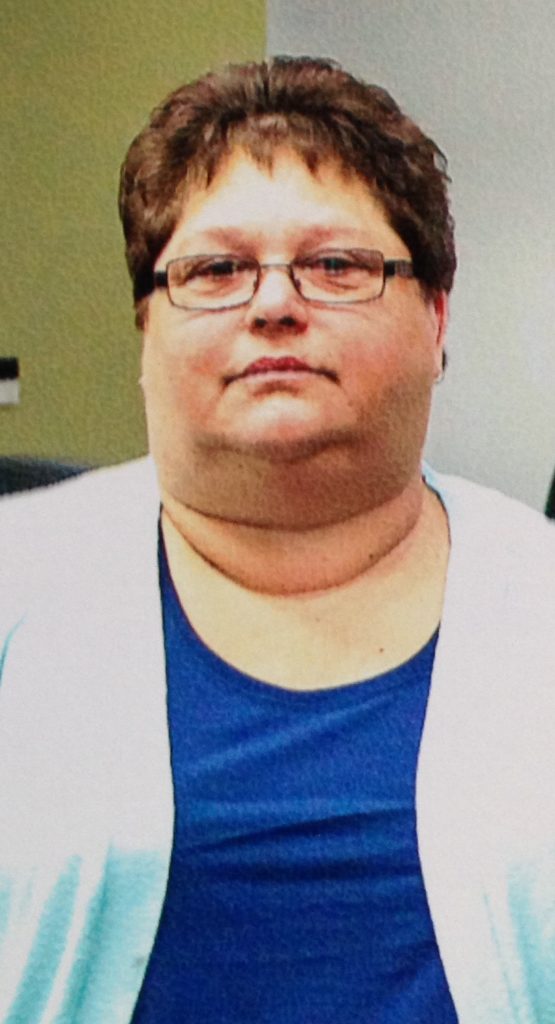 It's with great sadness that we announce the sudden passing of Kim at the Huntsville District Memorial Hospital on March 15, 2016 at the age of 57.
Kimberley was predeceased by her parents James Robert and Carole Marie Kilpatrick
and her brother Calvin Kilpatrick (Karen)
 Survived by her husband Henry Hamilton of Sprucedale, her sister Kylle Robitaille (Rocko) of Sault Ste. Marie and brother Kurt Kilpatrick (Maggie) of Blind River.
Loving mother of Emma Hamilton-Robinson (Chris) of Sprucedale,Terry Bell (Dan Bisson) of
Barrie and a very close friend Samantha Jo Macleod (Ian) of Burk's Falls.
Proud grandmother to Kailie Bell and Abby Bisson of Barrie.
Kimberley proudly worked with Girl Guides of Canada for many years until her illness made it more difficult in 2009. Kim loved working in her gardens and loved her pets who will miss her dearly.
Kimberley will be fondly missed by all that knew her.
A memorial service will be held on Saturday March 26, 2016 at 1 p.m. in the Addison Chapel of the Mitchell Funeral Home, with visitation 1 hour prior to the service.
In lieu of flowers, donations may be made to the Kidney Foundation.
A special heartfelt "Thank You" to the nurses on the dialysis floor at Huntsville District Memorial Hospital.
Speak Their Name
Someone I love has gone away
And life is not the same
The greatest gift that you can give
Is just to speak their name
I need to hear the stories
And the tales of days gone past
I need for you to understand
These memories must last
We cannot make more memories
Since you're no longer here
So when you speak of them to me
It's music to my ears.