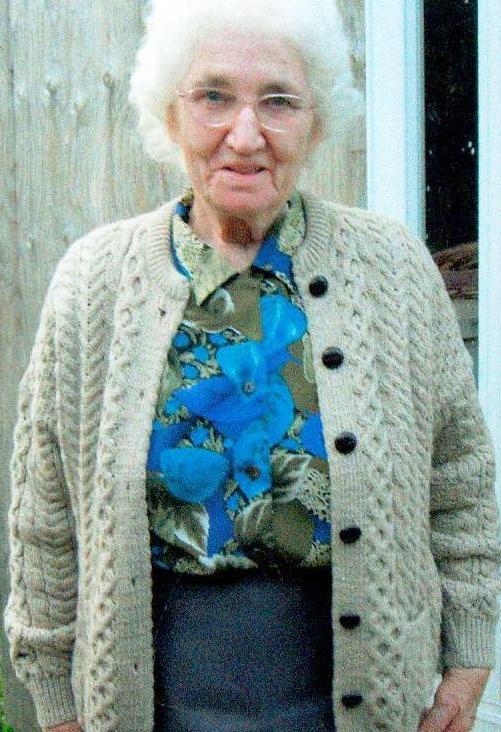 The death occurred at Leisure World, Gravenhurst on February 1, 2015 of Mrs. Isabel McMullen.
Loving Mother of Brian(deceased), Sally, Helen, Kathleen, Sharon(Mervin), Steven(deceased) and Rosanne. Loving Grandmother of Shawn(Tamar), Alison(Shawn), Marque(Paula), Richard ( Xiaohua Gan), Amber, Alana(Randy), Dylan, Allan, Leigh(Richard), Travis and Tamara(Justin). Loving Great Grandmother of Cameron, Logan, Wensdej, Ceridwyn, Maya, Clayton, Zoe, Abigail, Zackarias, Curtis, Caitlyn, Camron, Austin, Mari, Darcie and Odin.
A funeral service will be held at the Huntsville Jehovah's Witness Kingdom Hall (Muskoka Rd 3 N & Cemetery Lane) on Thursday, February 5, 2014 at 1 p.m., the family will receive friends one hour prior to the service.
Spring interment at Hutcheson Memorial Cemetery, Huntsville.  In lieu of flowers, donations to the charity of your choice, would be appreciated.