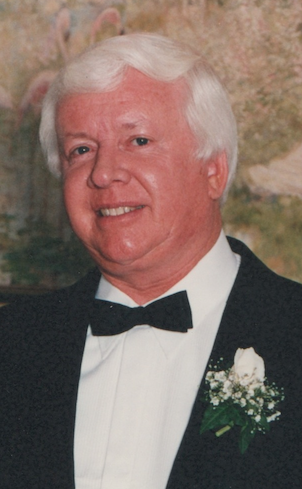 Owner and manager of Deerhurst Inn from 1971 – 1989, passed away at Huntsville District Memorial Hospital, Huntsville on Wednesday, October 28th, 2015.
The third generation owner of Deerhurst, Bill represents a legacy destination for both travellers and employees (otherwise known as the Deerhurst family) who have experienced this resort since it was first built by Bill's grandfather, Charles Waterhouse, in 1896.
Son to the late Maurice Waterhouse and stepson to the late Jean Waterhouse; Bill was a loving father to Tracey Waterhouse, Julie (Waterhouse) Colvin and Jeremy Waterhouse. Brother of John Waterhouse, uncle to Sally Waterhouse, Bob Waterhouse and William Waterhouse and grandfather to Cody, Brittany, Emma, and Will.
Special thanks would like to be given to Julie Groomes for her devoted and compassionate care, and to all of the wonderful Deerhurst alumni who have expressed heartfelt appreciation for a man who defined an era in hospitality for Huntsville.
A graveside service will be held at Hutcheson Memorial Cemetery, Huntsville on Friday, Nov. 6th, 2015 at 11:00 a.m., followed by a reception at Deerhurst in "The Waterhouse Ballroom" from 2  to 4 p.m., light refreshments & cash bar.