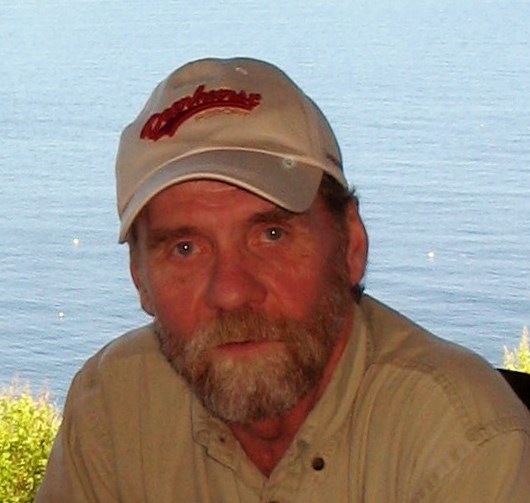 Robert Carson (Jr.) Harman passed away peacefully on January 2, 2016 at Algonquin Grace Hospice in Huntsville.  Carse was born April 30, 1954 in Huntsville, Ontario to parents Carse Sr. and Dorothy Harman.  Beloved life soul mate of Holly Chantler.  He is survived by his brother Ted (Marilyn) of Georgetown and nephews Christopher & Michael Harman, Rhonda (Jamie) Pearson, great nephews Alexander and Benjamin Pearson.  Also survived by sister-in-law Sandra Moorhouse, nephews Paul (Heather) and Brian (Krystle) Moorhouse.
He led a full life and was an employee of Hydro One Networks (formerly Ontario Hydro) for 41 years.
Thank you to all the wonderful staff at Algonquin Grace, the devoted compassionate nurses and doctors in the Huntsville Chemo Suite and at Huntsville District Memorial Hospital and to everyone who assisted and cared for Carse.
A heartfelt thank you to all of our wonderful friends who helped Carse through his journey and helped make our lives so complete.
A  very special "Party celebrating the life and laughter of Carse" will be held on Friday, January 15, 2016 at the Royal Canadian Legion, Branch 232, Huntsville 3 PM – 7 PM.  An open mike will be available so that we all can share in the stories and laughter that made him such a unique person.
In lieu of flowers, donations may be made to the Algonquin Grace Hospice.