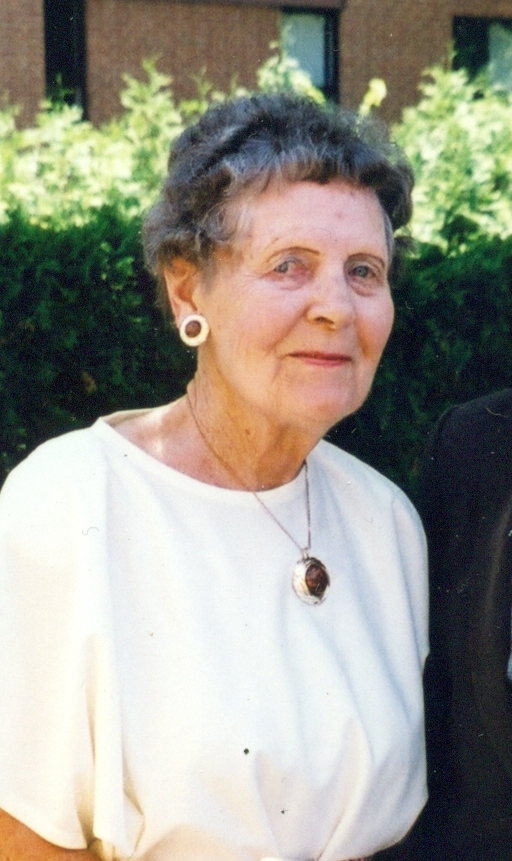 Aino passed away peacefully on Friday, January 10, 2014 while at Huntsville Hospice.
Born in Estonia, Aino, due to the World War II conflict unfolding in the Baltic countries, was forced to leave her birthplace and, as a refugee, arrived in Canada in 1948 with her first born son Heiki.  Here she reunited with her husband Edward who had travelled ahead one year earlier in order to secure employment for his young family.
For the next 55 years she raised her family, which came to include her second son, Peeter, born in 1951 in Toronto, Ontario.  While primarily a housewife and mother, Aino was very supportive of her husband and his career at CBC.  She was very involved in the Estonian church community (Vana Andrese kiriku kogudus) as a volunteer at many functions for many years.  Her enthusiasm for physical activity, which included cross-country skiing, tennis, badminton, yoga and gardening, served her very well in later years.
After being predeceased by her husband and first-born son, she moved to Huntsville in 2008 to be close to her newly married son.
She leaves behind Peeter and his wife Lori in Canada, her brother Endel and his wife Mai-lis in Sweden, and her niece Ilme and husband Heino in Estonia.
A Memorial Service will be held at Trinity United Church, Huntsville on Saturday, January 18th, 2014 at 12 noon.
If desired, memorial gifts can be made to Algonquin Grace Hospice Huntsville.