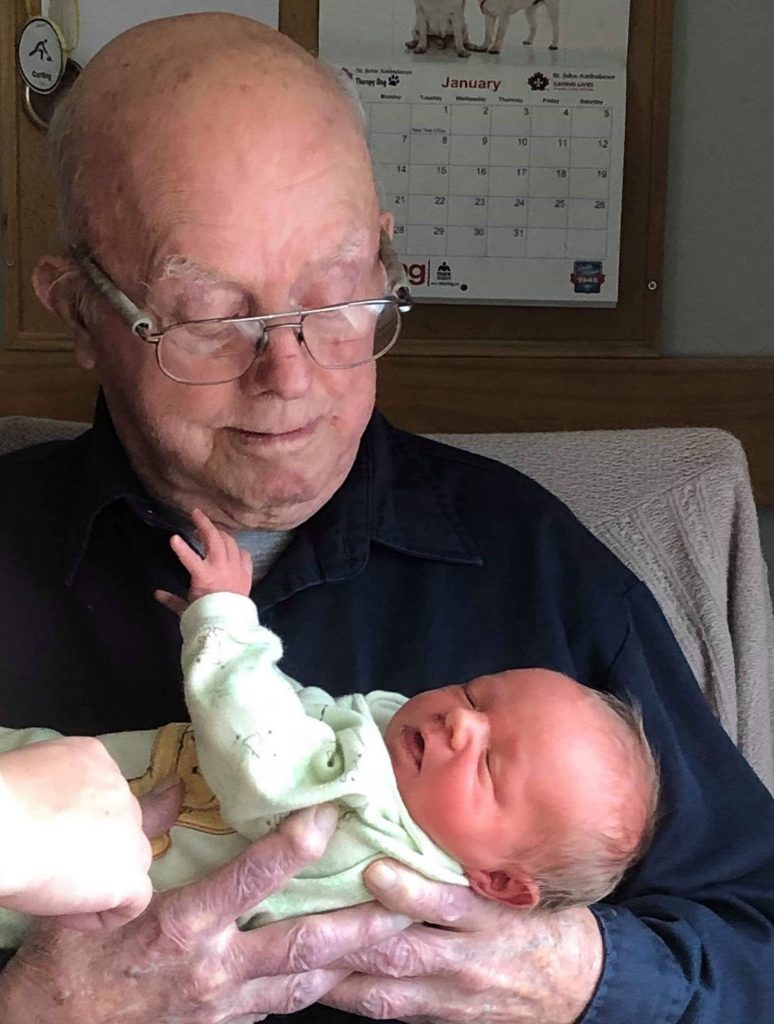 The death occurred peacefully at Fairvern Nursing Home, Huntsville on Tuesday, April 16, 2019 of Mr. Andrew (Andy) Jinkerson.
Beloved husband of Dora Jinkerson (nee Meldrum). Andy and Dora , the loving parents of Randa Doskas (Jim) and Joanne McKay(Larry), father of Sherill (Mark) and Foster father of Howard.
Loving grandfather to seven; Kristen Doskas, Darlene Doskas, Joseph McKay, Ivan McKay, Stacey Faslette, Stephanie Faslette and Richard Faslette. Step-grandfather to Christopher Doskas and Jason Doskas. Great-grandfather to 20.
Funeral service for Mr. Andy Jinkerson will be held at the Mitchell Funeral Home, Addison Chapel on Monday, April 22, 2019 at 1pm. Visitation 1 hour prior to service. Reception to Follow.
Memorial donations may be made to Canadian Diabetes Association www.diabetes.ca