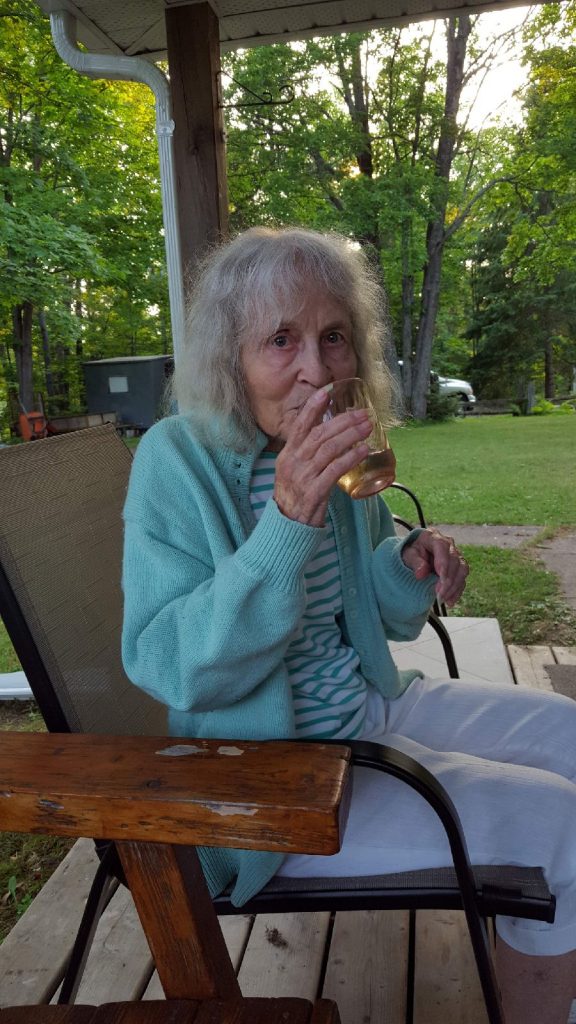 The death occurred peacefully at Muskoka Landing, Huntsville on Saturday, January 12, 2019 of Betty Rollins.
Beloved wife of Bob Rollins.  Mother of Christine and her husband Bruce Holder and their son Ryan (Megyn). Mother to the late Beverley who is survived by her husband Reverend Bob Graham and their kids Mackenzie (Whitney) and David (Sabrina) and their children Alex and Bridget. Step Mother of Doug and his wife Sharon Rollins and their children Lindsay and Evan.
Visitation will be held at the Mitchell Funeral Home, 15 High Street, Huntsville on Thursday, January 17, 2019 from 1 – 2 p.m.
A complete service will be held in the Mitchell Funeral Home chapel on Thursday, January 17, 2019 at 2 p.m.
Spring interment will take place in Powassan.
In lieu of flowers, donations to the Canadian Diabetes Association would be appreciated.