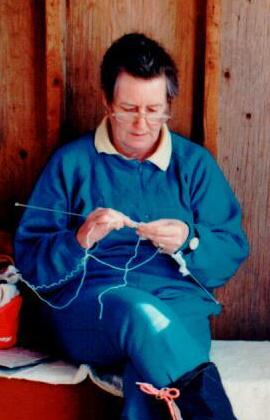 Petman, Ursula (Bunty)
July 20, 1933 to December 14, 2014
In 1953 Bunty arrived in Canada to work at the Upper Canada Boy's College as a nurse and den mother. From there, she and a close friend, both from York, England, headed to Beardmore in Northern Canada to nurse at a small hospital.  It was here in Beardmore Ontario, Bunty met her future husband, Barry Petman, whom she married in 1960. They had four children:  Jane (Bob) Wolfe, David, Sara (Bob) Doiron and Inga (Steve) Craig.
As a family, the Petmans enjoyed being out of doors; camping and visiting remote places. This love was carried on once the grandchildren started to arrive: Kassandra (Luke) Barker, Giselle (Byron) Chittick and Oliver Wolfe, Hanna and Kevin Craig, Taylor Petman, Thomas and Riley Doiron.
Bunty will be remembered as a force to be reckoned with. She was a mother of great compassion who, with Barry, was involved in both her children's and grandchildren's lives, attending every event they participated in.   She enjoyed working at Northey Jewelers, and The Stove House, then Treasures and Trophies with the Hutley's for years.  When not working she and Barry travelled across Canada, all over England visiting family, to South Africa to see family and to New Zealand and Australia.  Bunty loved playing the piano, gardening and playing and watching tennis.
The Family would like to thank Kelly Petman, the fourth daughter, for all her support and love over the years.
Thank you to Jenny Spring and her helpers for keeping the family well-nourished when going through this final journey with Bunty.