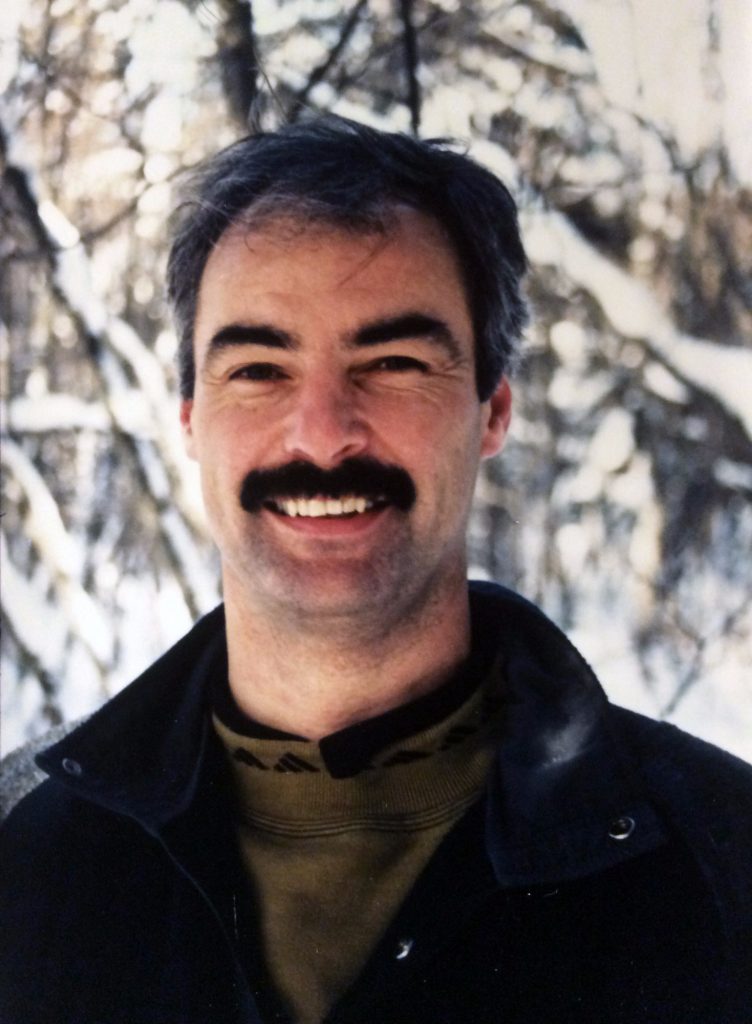 Claude A. Durocher was born on December 29, 1950, in Timmins, Ont., to Noëlla (Larocque) and Joseph Durocher. He grew up in Elliot Lake, Ont., Chapais, Que., and Timmins, and he loved hunting and fishing with his dad and brothers. At the age of 17 he moved to Montreal to study geology because he didn't have an answer as to why he shouldn't and the work outdoors appealed to him.
Claude graduated from Loyola College (now Concordia University) with a BSc in Geology in 1971. In 1972, he married Monique Gravel from St. Thomas-Didyme, Que., and the next decade brought three children: Jonathan, Johanne and Stéphanie. Claude continued studying and earned a MSc from Acadia University in 1974 and a MBA in Finance from the University of Manitoba in 1992. He worked as a geologist and managed and supported mineral exploration programs across Canada and internationally for companies including Asbestos Corp., Camflo, Noranda, Geomatics, WestPac, Sierra Minerals, Atikokan and Diagem.
Claude enjoyed leading teams and empowering others: his professionalism and character made a positive and lasting impact on many of his colleagues. Claude and his teams discovered many mineral deposits, three of which became operating mines in Canada: Holt-McDermott, Norita East and Isle Dieu.
Over the course of his career, Claude lived in Thetford Mines, Malartic, Saint-Edmond and Matagami, Que., as well as Wolfville, Winnipeg, Thunder Bay and Toronto. He worked across most of Canada including the Far North and in Nevada, Mexico, Brazil, Chile, Nicaragua, Hungary, Nigeria, Guinea, the Solomon Islands and Iran.
Claude was known for his kind smile and generosity, his positive outlook and his outstanding physical strength, mental endurance and expertise that carried him through the wilderness in Canada and abroad. Across the Canadian map he could trace the steps he walked and, over the years, they covered nearly the entire length of the nation. He went where few had been and would ever see. His stories of solitude and survival in the bush were the stuff of adventure novels. In the field and in his extreme sport hobbies, he frequently found himself in life-threatening situations and yet he always managed to get back home. His children remember him arriving from trips with a duffel bag of dusty clothes and boring specimen rocks that he would describe down to the chemical composition, age, provenance and mining potential. Claude shared the earth's geologic story with anyone interested. His knowledge and crisp memory could send a conversation back millions of years to explain any outcrop, crystal, rock formation or famous Canadian landscape and his personal moments there studying its geology.
Claude's three children grew up following their father's career placements and fondly bonded with him by working together on his evolving hobbyist pursuits and home projects. He taught them everything he knew and he delved into any unique interest they raised. He was a rock to his children and their families: Jonathan and his wife, Natalie (Mousseau) and their son Maxime, all residing in Winnipeg; Johanne and her husband, Eric Gold, who both reside in Toronto; and Stéphanie and her husband, Jeffrey Eastman and their two children, Anabelle and Everett, all residing in Winnipeg. Claude was extremely proud of his children and their accomplishments. His love for them was solid and steadfast. He was very happy to become a grandpapa and delighted in his grandchildren's lives and adventures. His active role in their lives and his dedication to their happiness are making his loss an impossible void to fill.
Claude's first marriage ended after 20 years and he continued to support his children and be involved in their lives as his work migrated him to Toronto. There, he joined his soul mate, Karen Hammond, of whom he said, "Met her, loved her, never loved her less." They were married in 1995. Their instant connection and mutual interests are most memorably captured through their transformation of a plot of wilderness in the Algonquin Highlands to a peaceful off-grid, water-access retirement dream home that they designed and built in 1999.
It is an understatement that Claude was hard working and creative. Claude accomplished more than most and surpassed all limits beyond what others thought not possible. He designed and erected a 100-foot tower for a windmill helping to fuel his Livingstone Lake home. He also innovated his home's power and water systems to minimize environmental impact. Claude will be greatly missed by his community on Livingstone Lake where he and Karen lived full-time for the past 11 years.
Claude also leaves his two brothers, Marcel of Phnom Penh, Cambodia, and Roger (Micheline) of Drummondville, Que. He is deeply missed by many close friends and extended family including Amy McCarten and her daughter Maeve. His absence is also heartfelt by his beloved dog, Blizzard, and his cuddly cat, Felix.
Claude's interests were varied, eclectic and committed. He built or renovated many of the homes he lived in; he earned a black belt in Tae Kwon Do and coached his son Jonathan until he achieved the same level; he enjoyed woodworking and most notably built four cedar strip canoes from scratch. Claude chose and cut down the cedar trees and milled the lumber to create two of his three Prospector-style canoes. He gifted each one to his children.
He loved to sail and, while living in Toronto, he and Karen sailed and occasionally raced a classic wooden boat, Crusader 1. Over the years, Claude treated his Livingstone Lake neighbours to the vision of his wooden sailing canoe and a Hobie catamaran cruising the water.
Claude took an interest in and held strong opinions on politics, government and world affairs. No one was happier than he at the Conservative Party's defeat in 2015 or as disappointed at the results of the 2016 American election.
He loved historical event strategy games and was an early adopter of the home computer. He was quick at crosswords and liked challenging jigsaw puzzles. He enjoyed reading almost anything from classics to science fiction. He liked classical music, blues and, according to his children, an oddball mix of popular music.
He loved to cook and share extravagant homemade meals with family and friends, many of which are still talked about. Good wine and single malt scotch were always an accompaniment. He only recently became a charcoal barbecue aficionado, sharing his secrets with friends and family as they took to the delights of smoking meat.
At different times in his life he delved into photography, astronomy, motocross racing, sketching, white water kayaking, scuba diving, cross-country skiing and being on the ski patrol. He was intelligent and fun. He liked musicals and would be singing along as he gathered his tools for another project in his workshop. He cared about the natural environment, especially around Livingstone Lake.
Claude was an extraordinary man.
His family feels deep gratitude for everything that they have received from him. His love and lessons shown by the way he lived continue to inspire their own journeys. His excellence has imparted their ambition to succeed at doing what's right. They strive to make Papa proud.
Claude died with Karen by his side at the Huntsville District Memorial Hospital in Huntsville, Ont., on August 27, 2017. He was 66 years old.
In 2006, Claude was diagnosed with primary systemic amyloidosis and, in 2008, was treated at the Princess Margaret Cancer Centre in Toronto where he underwent an autologous stem cell transplant under the care of Dr. Christine Chen, Medical Director in Hematology, and Dr. Norman Franke. During his treatment in 2008 he suffered kidney damage and later became a patient of Dr. Vassili Poulopoulos, Nephrologist at Soldiers' Memorial Hospital in Orillia. Over the last three years, Claude's treatment for amyloidosis was at the Huntsville Hospital under the direction of Dr. Rouslan Kotchetkov, Oncologist with the Royal Victoria Hospital in Barrie. These are only four members of a large team of medical professionals who cared for and supported Claude during the nearly 11-and-a-half-years he lived with his disease. His family thanks them all most gratefully. Claude's dynamic medical care, personal strength, his own management of his health and, he believed, living at Livingstone Lake added years to his prognosis and demonstrated again that he achieved the impossible.
A private celebration for family and friends is being held at Livingstone Lake on September 30, 2017.
If desired, donations in honour of Claude A. Durocher can be made to:
SPCA of Western Quebec
659 Auguste-Mondoux
Gatineau, QC
J9J 3K2
819-770-7722
www.aylmer-hull-spca.qc.ca/main_e.html
email: ahspca@storm.ca
– or –
Huntsville Hospital Foundation
4-100 Frank Miller Dr.
Huntsville, ON
P1H 1H7
705-789-4756
www.huntsvillehospitalfoundation.ca
email: hhfoundation@mahc.ca