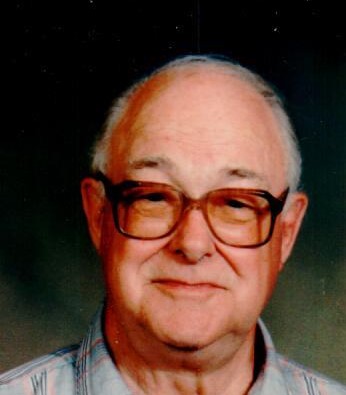 Dennis Arthur Hutcheson passed peacefully at his home in Huntsville at the age of 94 on January 10, 2019.
Dennis was born in Huntsville, Oct 10, 1924, to Arthur and Edna Hutcheson. He is survived by two sisters, Helen Simpson and Janet Fisher, and predeceased by his sisters Ruth and Joan (Amos).
Dennis attended Ridley College and won the cross country running event breaking the school record and was on the gymnastics team. As a student, he enrolled in the Navy in 1942 and served for three years until being discharged in 1945. After the war, he began working in the family business, The Muskoka Wood Products Company initially in timber management.
Dennis is predeceased by his wife Elizabeth (Algar), in August 2003. They were married for 55 years. He is survived by his children, Richard (Marion), Barbara, Ted (Laurie) and Rod, his grandchildren, Rob (Emily), Lesley, Matt (Katie) and Kate, and great grandchildren, Ava and Isabelle.
Dennis and Bette were very close with his parents, Arthur and Edna Hutcheson. Curling, traveling,and fishing (and then cooking their catch over a fire) were some of the past times they enjoyed together. Singing around the piano at parties was a great enjoyment. This led to Dennis becoming a member of the Muskoka Music Men.
Dennis was known for his love of sports. He was a champion Ski Jumper, and a member and past president of the Huntsville Ski Club. As "Captain of the Family Hunt Camp", Dennis loved the camaraderie of the Hunt each fall. Many great times with family, friends and the dogs were the happiest memories of his life.
A Memorial Service will be held at All Saints Church in Huntsville on Saturday, May 4, 2019 at 11 a.m.
Memorial donations to the Huntsville Hospital Foundation or the charity of your choice, would be appreciated.