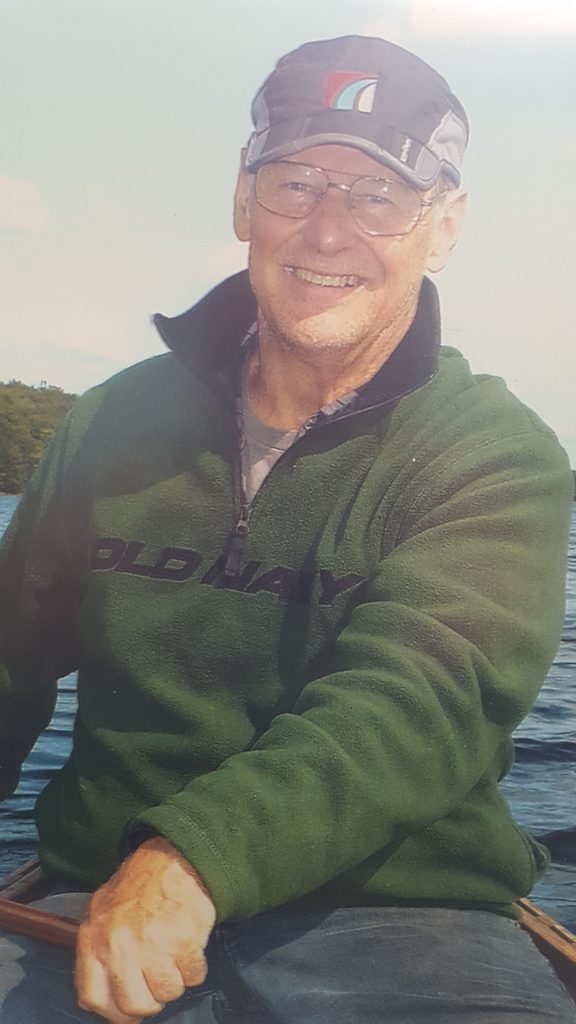 "My mission in life is not merely to survive, but to thrive; and to do so with some passion, some compassion, some humor, and some style." (Maya Angelou)
Dennis (Den) Gower, 75, of Huntsville Ontario.  Died May 25th, 2019.   Den was the son of Ivy and Alfred Gower, and loving husband of Jean Gower.   With courage and dignity he succumbed to cancer after 2 years.   He is survived by his wife Jean, his 2 daughters, Shawna and Denise (Bill).   He was adored by Jean's children, Michael (Laura-Jeanne), Shirley (Tec), Gary (Charlotte).  Also survived by his sister Myrna (Cotterchio).
Den was a very skilled mechanic and was known as the guy who could fix anything and everything.   He also worked at Kimberly Clark for many years.
Den's passions were his family and many awesome friends.   He loved his motorcycles, cars, his garage, and his many fishing trips to McCraney Lake.   He was a skilled outdoorsman, and guide.   With his good friends, he rode his bike from Huntsville to Western Canada to the U.S. south and everywhere in between.
Den loved getting together with family and friends and was always entertaining company and helping out someone.  He really enjoyed his "meetings" in his garage with his buds.  Wise and kind, he was a mentor.
He and Jean took many trips to Eastern Canada and especially loved PEI and Gaspe.  Den's passion for life and his friends and family was infectious.
In accordance with Den's wishes, there will not be any service.  Remember the many good times spent together.   Donations in Den's honour may be made to The Algonquin Grace Hospice Huntsville.