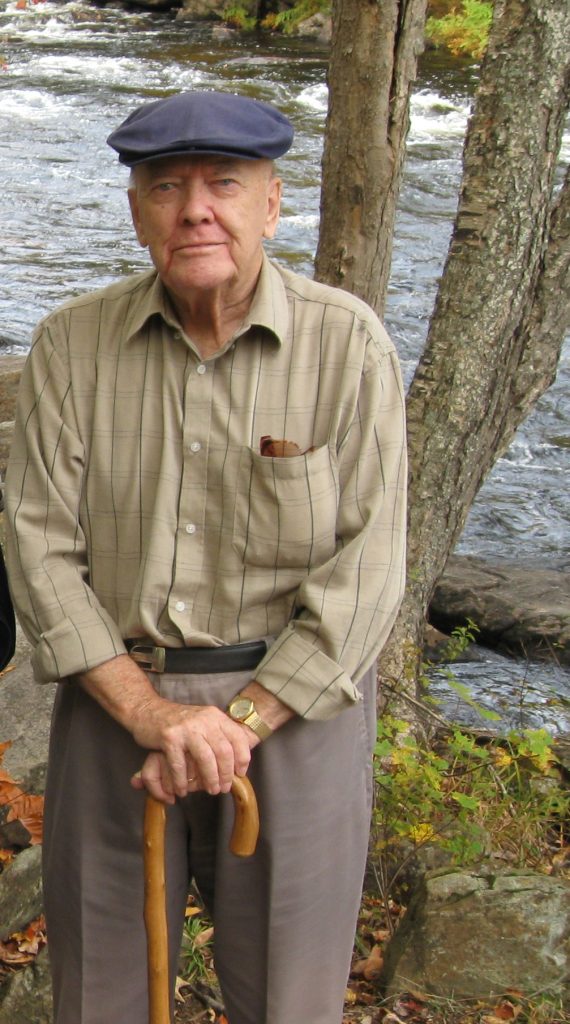 Mr. Donald Ross passed away peacefully on Saturday, March 28, 2015 at Algonquin Grace Hospice, Huntsville at the age of 91.  Beloved husband of Lorene for 68 years.  Loving father of Gordon (Cathie), Barb (Bob) and Beth (Sandy).  Loving grandfather of Heather (Jeremy), John (Terra), Lyn (Trevor), Meagan (Clare) and Eryn.  Loving great-grandfather of Tony, Marissa, Gavin, Sawyer, Rylan, Hugh, Quinn, Zoe, Mikylah and Ashlynne.
A Memorial Service for Donald Ross will be held in the "Addison Chapel" of the Mitchell Funeral Home on Thursday, April 9th, 2015 at 11a.m. A reception will follow at the funeral home.
In lieu of flowers, donations to Algonquin Grace Hospice or the Huntsville Hospital Foundation, would be appreciated by the family.
To make a donation in memory of Mr. Donald Ross contact Mitchell Funeral Home and we will place a card for the family. You can also contact the charity yourself.
www.hospicehuntsville.com
www.huntsvillehospitalfoundation.ca