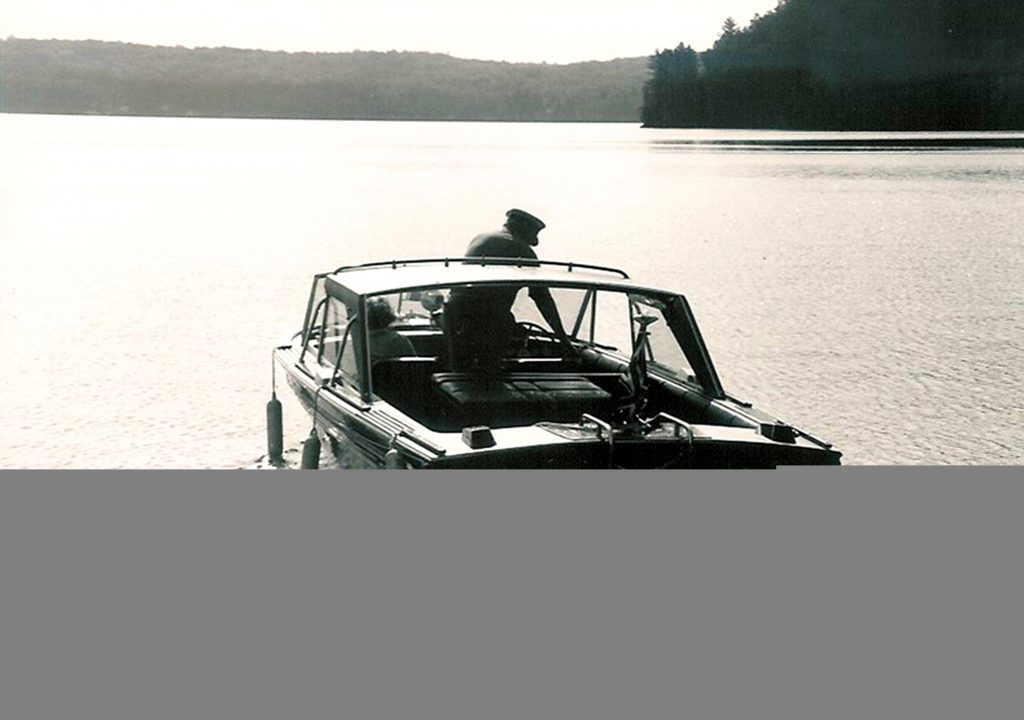 Douglas Graham McTaggart passed away peacefully at his home, Rolling Rock North, in his 80th year.
Douglas was a son of the late Donald Harrison McTaggart, Q.C. and Hazel Gertrude McTaggart (nee Defoe) and brother of Robert Paul.  He is survived by his wife Ilse Maclean, her two daughters and their families; his three daughters and their families and one son and his family; his former wife Audrey; his brother Robert Paul and his family.  He was predeceased by his third wife Mary Hunter; by a son Dale Geoffrey McTaggart and by some longtime friends.
Toronto born, Douglas attended Rawlinson Public School and Forest Hill Collegiate before earning a B.A. degree from Victoria College at the University of Toronto.  As a student he was employed during the summer as the Muskoka Lakes Sales Representative of Swift Canadian Company.  Over the course of his later professional life, he maintained a variety of interests including directorship of his own agency for a major life insurance company.  In retirement, he enjoyed time spent with family members including grandchildren; business insights; 20th Century films; membership in The Granite Club and The 78th Fraser Highlanders and his beloved Lake of Bays.  As a young boy, summer visits to New Moon Lodge, Hotel Britannia and Bigwin Inn led to a life-long love of boating and vintage watercraft leaving many today with fond memories of him at the wheel of his boat, Zaca II.
The Mitchell Funeral Home of Huntsville was entrusted to manage arrangements and a private family service will follow.  His family is most grateful for any condolences expressed.
In life, Douglas offered support to a variety of organizations such as The Lake of Bays Association and The Algonquin Theatre of Huntsville, Ontario.  If desired, a memorial donation may be made to the Heart and Stroke Foundation of Ontario at 1-888-473-4636 or to The Lake of Bays Heritage Foundation at 705-944-0631.