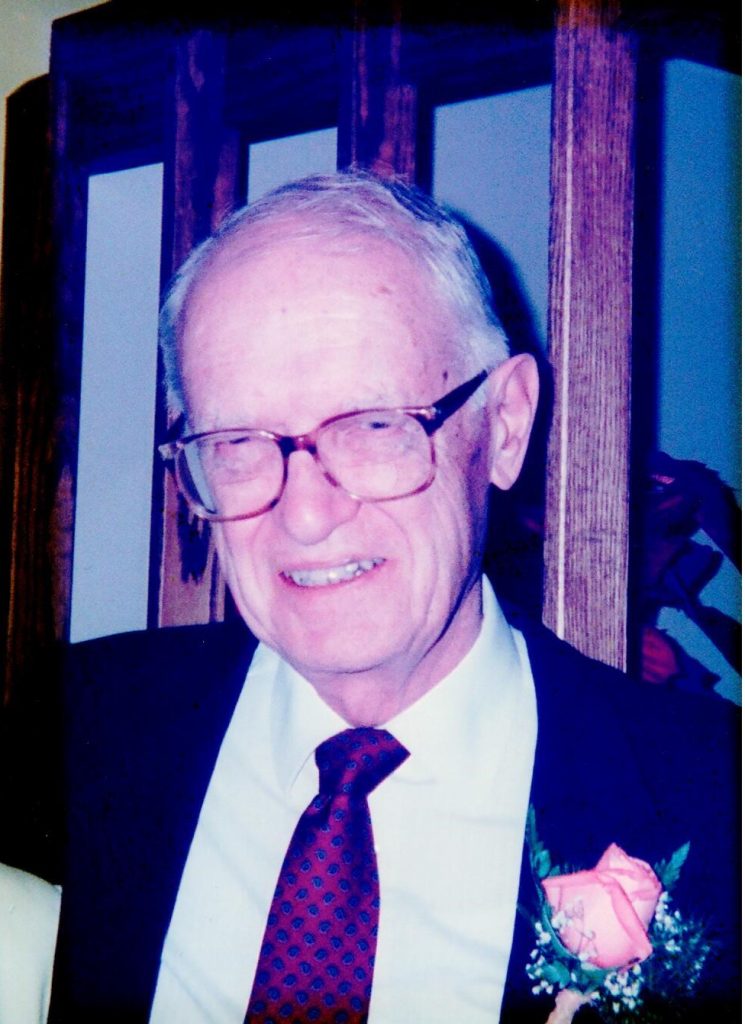 Charles "Chuck" Lamon passed away peacefully at Fairvern Nursing Home on July 1st, 2018. He was in his 93rd year.
Chuck was born and raised in 1925 in Orangeville, Ontario where he lived what he considered to be an idyllic, rural childhood. He joined the Canadian Navy in 1944 at the age of 19 and served in Canada until the end of the war. He completed his medical degree at the University of Toronto in 1953 and worked as a radiologist at the Brantford General Hospital for 30 years. When he retired, he said he could count on the fingers of one hand the days he didn't look forward to going to work.
Chuck married Pat Ewing, a Huntsville native, in 1957. They had 3 children, Stewart, Molly and Martha. Though they lived mainly in Brantford, they maintained a strong connection with Huntsville, and built a cottage on Pen Lake in 1964.  They escaped to their northern home every summer and most holidays, and Pat and Chuck retired there in 1990. 
Chuck and Pat enjoyed 40 happy years of marriage together before Pat's passing in 1997.
Chuck found another opportunity for love and married Phyllis Avard in 2002. They very much enjoyed a variety of social activities together, and, in particular, competing in various local bridge clubs. Chuck and Phyllis spent sixteen loving years of close friendship together in Huntsville before Chuck's passing.
A Memorial Service will be held Saturday, July 21, 2018 at 12 noon in the Chapel of the Mitchell Funeral Home. A reception will follow in Partner's Hall of the Algonquin Theatre, 37 Main Street, East Huntsville (across the street from the Funeral Home).
In lieu of flowers, donations in memory of Chuck can be made to the Huntsville Hospital Foundation.