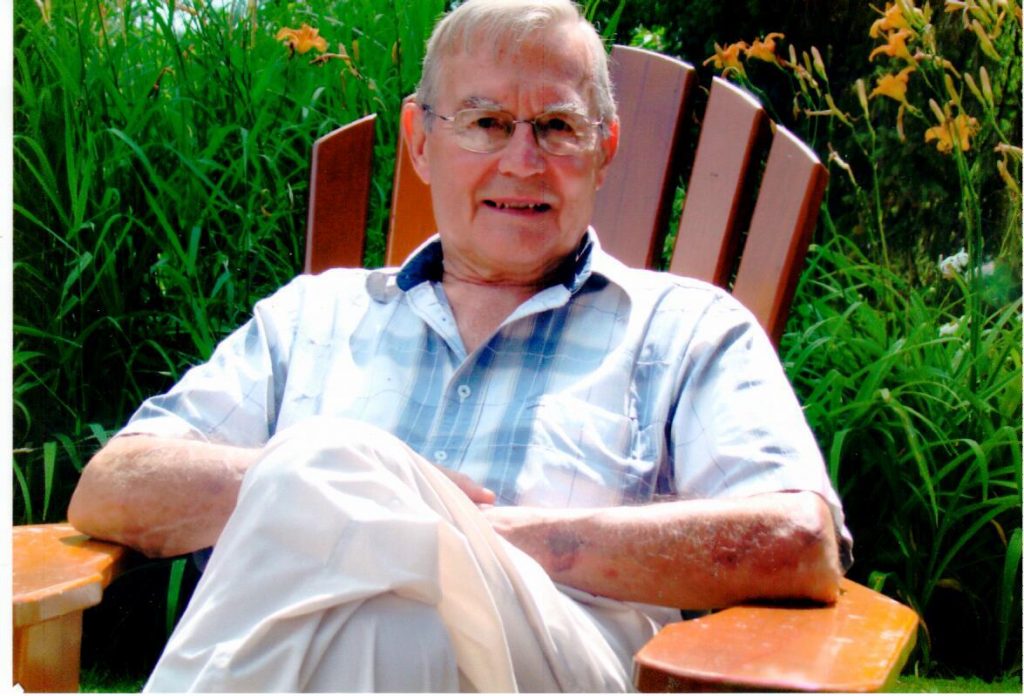 April 16, 1938 – April 4, 2018
Don peacefully passed away at his cottage home in Huntsville, ON, shortly before his 80th birthday.  Don was a loving husband to his beautiful wife Elizabeth of 56 years.  He was an amazing father to his three children Scott, Marc and Karen and father-in-law to their spouses Karen, Kathryn and Matt. A treasured Grandpa to Grant, Michael, Kristen, Daniel, Sarah, Kai, and Carter.  A dear brother to Joan, Marion and Robert, and uncle to all his wonderful nieces and nephews, and loved by extended family and friends.
Don was born in Hafford, Saskatchewan to Dr. Jean and Dr. Ledson Shepley.  He was raised in Chatham, ON where he grew strong and lifelong bonds with many friends.  Don attended the University of Toronto graduating first from  Electrical Engineering in 1961, and Medicine in 1965.
Don interned at St. Michael's Hospital, followed by working at IBM.  Don then furthered his career at SickKids for the next seven years where he implemented the first computer system in the hospital. Don opened his general practice at The Whitby Clinic in 1974, and was a well respected physician working in the Durham Region for over 34 years.  He was a dedicated physician whom not only made house calls, he also spent endless time with his patients when they needed him most.  Dr. Shepley was part of the team that spearheaded 911 into the Durham Region, forever changing the emergency response in the area, with Toronto soon following their lead. 
Don had a deep appreciation for his family, friends, colleagues, and patients.  He brought humour into his daily life and everyone could count on him to pull a joke or two out of his shirt pocket.  He had a vibrant laugh and strong faith in God and "Mother Nature".  
Don touched many lives and will forever live in our hearts.
Visitation will be held on Saturday April 21, 2018 from 9:30-11 am at St. Mark's United Church Whitby ON.
The funeral service will be held at 11-12 at St. Mark's.
Reception will follow the service in the Regal Room at the Centennial Building, Whitby.
In lieu of flowers, memorial donations may be made to St. Mark's United Church, or online to the Amici Camping Charity, or SickKids Hospital.
St. Mark's United Church: http://stmarkswhitby.ca
Centennial building: http://www.whitby.ca/en/residents/facility rentals.asp
Amici Charity: http://amicicharity.org/donate-now
SickKids: http://www.sickkidsfoundation.com
"The setting sun lay down a golden path upon the lakes glassy water. The clouds descend and blend again to change the dazzling pattern. The air was still. The only noise was that of the busy bees darting from flower to flower. A sense of peace enveloped him. He was again one with nature."  
                        Written by: Donald Shepley