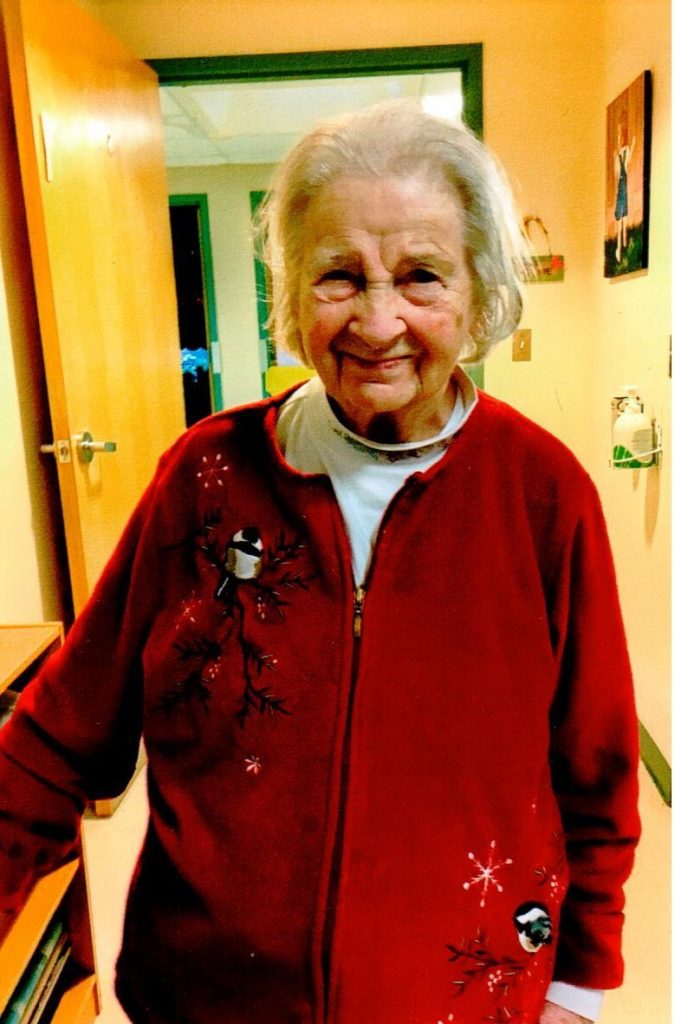 Edith Emily Pringle (nee Neal), born  Monday, May 3, 1926 and died peacefully on Monday, January 8, 2018 at Muskoka Landing, Huntsville..
Edith was born in Gananoque and grew up in Katrine. She spent 70 years living in Belleville. She was married to Gordon Charles Pringle in 1947 until his death in 1989.  They raised three children; Ron Pringle (Margie Cain) of Ottawa, Nancy (Joe Huttenlochner) of Huntsville and Sandy (Pat Sneyd ) of Huntsville.  Edith enjoyed spending time with her 8 granchildren and 12 great-grandchildren.
Edith is survived by her sister Berna (Skip Pringle) and brother Clifford Neal whose wife Mary died in 2017.  She was predeceased by brothers Ted and Bill.  Edith was loved by many neices, nephews and friends.
Edith had a passion for enjoying life. She enjoyed gardening, traveling, skiing, playing bridge and spending summers in Katrine.  This all led her to many wonderful friendships and adventures.  She will be greatly missed by family and friends.
A Memorial service will take place on Sunday, January 14th, 2018 at 1 p.m. in the Chapel of All Saints' Anglican Church, 30 High Street, Huntsville.
In lieu of flowers, donations to the Alzheimer's Society, would be appreciated by the family.