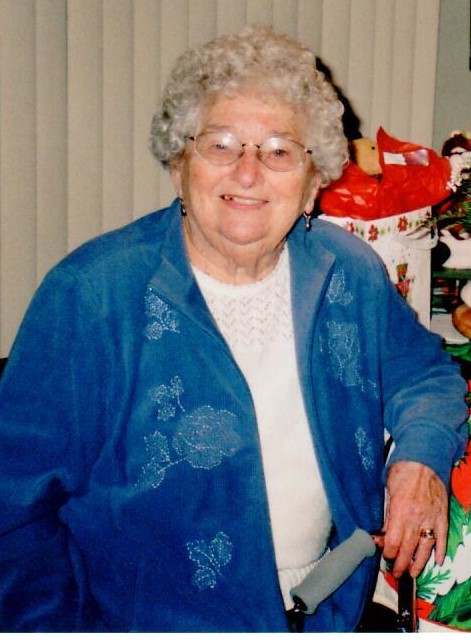 The death occurred surrounded by family on Tuesday, July 18, 2017 of Edith McAllister of Huntsville.
Edith McAllister in her 96th year beloved wife of the late Joseph McAllister.
Dear mother of Sandra Boal and her children; Tracy (Jason), Lindsay, Maddie, Jennifer (Jason), Robyn, Laurie (Mark), Nina and Eva.
Judy and her husband Ron Beach and their children; Doug, Ava, Maddie, Andy (Alikee), Ben and Hudson.
The late Raymond and his children; Stephen and Joe.
Kelly Petman and her child Taylor.
Erin and her late husband John Schreurs and their children; Caitlin (Matthew) and Ryan.
 PLEASE NOTE: THE DATE OF THE SERVICE MAY BE CHANGED.
A Funeral Service for Mrs. Edith McAllister will be held at the Mitchell Funeral Home, 15 High Street, Huntsville on (Friday, July 21, 2017) at 1 p.m., visitation will be 1 hour before the service.
Interment at Hutcheson Memorial Cemetery, Huntsville. A reception will follow at the funeral home.
In lieu of flowers, donations to either the War Amps, Salvation Army or Algonquin Grace Hospice, would be appreciated by the family.