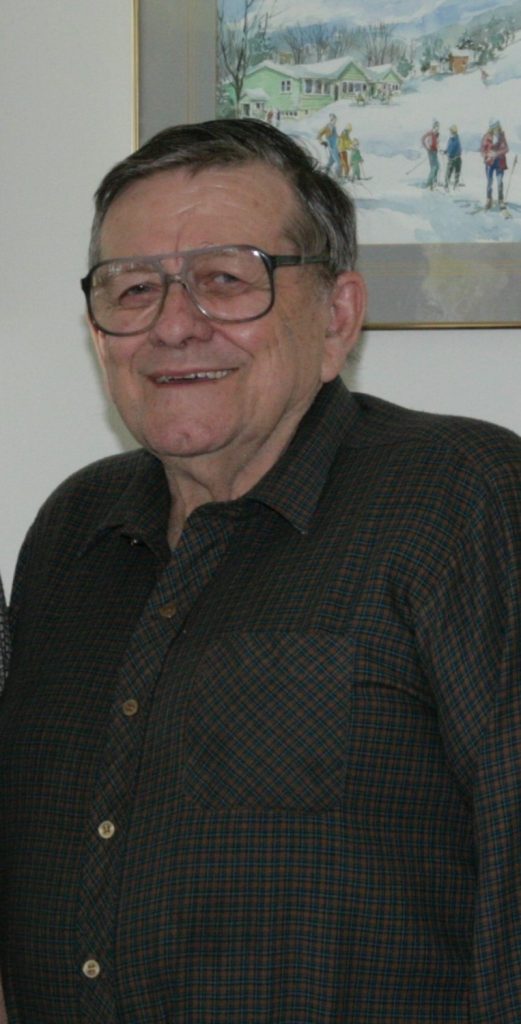 April 26, 1930 to January 28, 2017
Edwin passed peacefully in his sleep at The Pines Nursing Home, Bracebridge on Saturday, January 28, 2017 with his son and granddaughter by his side.
A Celebration of Life will be held at Tally Ho Inn, 2222 Highway 60, Huntsville on Sunday February 5th at 2pm with refreshments to follow, all are welcome. 
Loving father to Andrew (Catherine) and (predeceased) Patti Colquette (Doug).  Grandfather to Ashley and Drew (Cassandra) and great grandfather to their children Jorja and Avery.  Brother to Chuck, Ray and (predeceased) Olive. 
Edwin was a quiet man who devoted his life to his family, his resort, Tally Ho Inn, and to his community, Lake of Bays, with 38 years of dedicated service to the fire department as well as 2 terms on council and many years on the hospital board of directors.  He was always ready to have a coffee and chat with his friends and staff at the lodge and never let an opportunity to share a joke or funny story pass him by. 
In his later years he would spend much of his time with the staff at Tally Ho, who were like family to him, or in his tractor working on the roads.  His true favorite was working in his vegetable garden pulling weeds and sampling its yield as he worked, a tradition he carried on at his new home at The Pines, often going out to the courtyard in the morning and having a snack on the vegetables that grew there.  His last 16 months were filled with happiness at The Pines where he went on outings, attended talks and concerts held there, venturing out in his wheel chair or chatting with the staff. 
In lieu of flowers, donations to The Pines, District of Muskoka in Bracebridge or the Huntsville District Memorial Hospital Foundation would be appreciated by the family.
His family wishes to extend their thanks to new owners of Tally Ho Inn, The Dryden's, for the use of the lodge Edwin loved so much for the celebration of life and to all the staff at The Pines for the great care they took of Edwin, the true happiness they gave him and the kindness with which they treated him and his family.