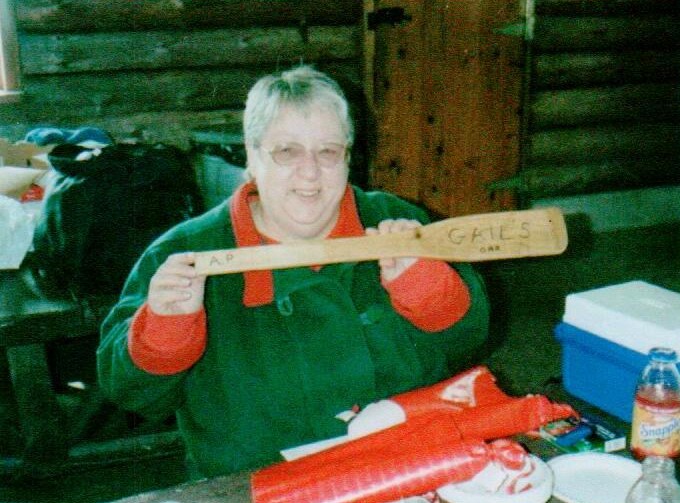 Gail Francis Sproat (Burton) of Huntsville, Ontario
Gail passed away peacefully at Algonquin Grace Hospice Tuesday, September 11, 2018, following a short battle with cancer.
Gail is predeceased by her spouse Peter Sproat and survived by her children, Jamie Sproat and Staci Webb (Clint Fabricius) as well as the light of her heart, her grandchildren Peter Webb, Courtney Fabricius and Jackson Fabricius .  Gail is predeceased by her parents Elmer and Mildred (Smith) Burton of Huntsville, her brother Patrick Burton (Huntsville), sister and brother in law Launa and Charles Clarke (Huntsville). Survived by her brother Wayne Burton (Kathy) of Huntsville and sister and brother in law Linda and Allan Plummer, as well as her uncle, cousins, nieces and nephews.
Although born in Huntsville, as an "army brat", Gail traveled with her family, as far away as Germany, following her father as he was stationed with the Canadian Engineer Corp. Always having love and devotion in her heart for those who serve our country.
Gail returned home to Huntsville where she met the love of her life, Peter Sproat.  Though their time together was cut short following his death in 1979, Gail held the love that they shared for almost 40 years.
Gail can be remembered by many as the " electronics lady" at Zellers for many, many years. Her extended work family touched her life as she touched theirs. The family is thankful to those special girls.
Gail was a fiercely strong and independent woman who was loved by all she met and who was able to return that love 10 fold.
She will be sadly missed and lovingly remembered by all who knew her.
"TILL WE MEET AGAIN"… that time is now here, go and be together again.
In lieu of flowers, the family request donations be made to Algonquin Grace Hospice . Their dedication is astonishing. Thank you to all whom we encountered.
Private arrangements will be held for family and friends at a later date.