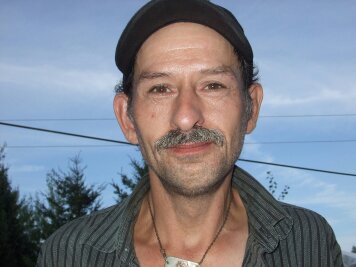 The death occurred in Huntsville, ON on Wednesday, February 18, 2015 of
George Thomas Bob Baumhour, born August 23, 1962.  Beloved husband of Tammy Price
Son of the late George and Shirley (Veley) Baumhour.
Cherished brother of Shirley Baumhour of  Edmonton, AB, Georgina (Wayne) Foran of Orillia,
Wanda Sararas of Huntsville and Barbara (Simon) Meinecke of Gravenhurst.
George was a loving uncle to Shane Foran, Laura (Ted) Williams, Michelle (Ola) Hoglund, Christopher Brush and Joshua Sararas.
A memorial service will be held in the Addison Chapel of the Mitchell Funeral Home on Saturday, February 21st, 2015 at 12 noon, visitation beginning at 11:30 a.m.