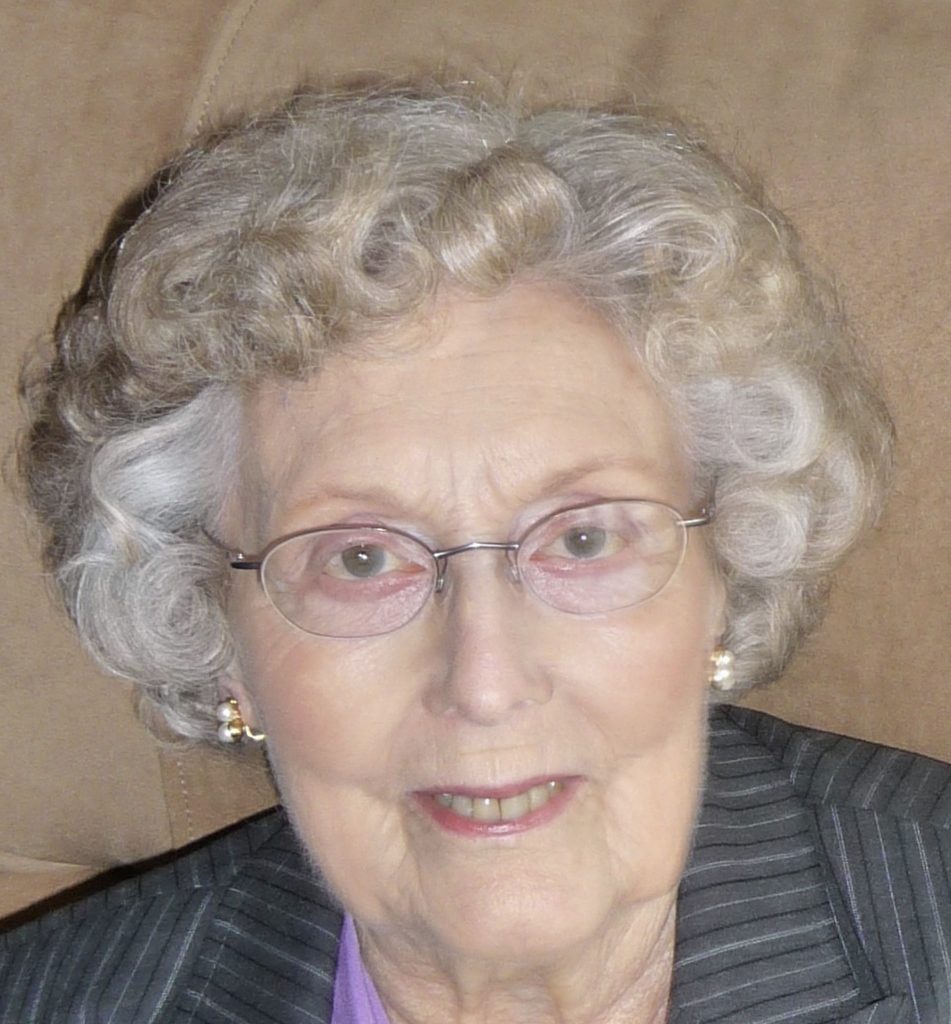 With heavy hearts the family of Gladys Grainger announces her peaceful passing in her 91st year on the 10th of April 2014 at Algonquin Grace Hospice Huntsville.
Adored wife for 61 years of the late Homer Grainger. Beloved mother to Diane Prouty (Larry), Deborah Lischkoff (James), and predeceased by son Thomas (Yvonne).
Cherished grandmother to Ken Golden (Janaina), Valerie Heffernan (Brendan), Carolyn Monteath (Ryan), Chris and Tim Lischkoff, Colin, Bennett and Daniel Grainger. Proud great-grandmother to Siobhan and Ronan Heffernan and Blake Monteath. 
Survived by sisters-in-law Marion Finnigan and Maureen Grainger-Coulson. Sister of the late Alma Adair (Harold), John Finnigan (Marion), Beth Coxford (Robert).
Born in North Bay to Marion and Emerson Finnigan, she proudly spent 81 years of her life there where she was a central figure to many nieces, nephews, extended family members and dear friends. Always up for a party and good time, she enjoyed painting, golf and making sure her fridge was stocked with baking. Over her long and full life she was witness to many changes to her family and the world around. Grace and wit never failed her even as she spent the last ten years of her life in the care of her daughter Deborah in both Brampton and Huntsville where her she continued to make new friends and impact many lives. With special thanks to Anna Muniak who lovingly help care for Gladys in her last years.
 Visitation will be held Saturday April 12th from 1-3 p.m  at Mitchell Funeral Home, 15 High Street, Huntsville, ON P1H 1N9 and on Sunday April 13th from 2-4 p.m. at Martyn Funeral Home, 464 Wyld Street, North Bay, ON P1B 1Z5. Funeral services will be held Monday, 11 am at St. John's Anglican Church, 301 Main St. East, North Bay.
Donations may be made to Algonquin Grace Hospice, Huntsville or All Saints' Anglican Church in Huntsville.