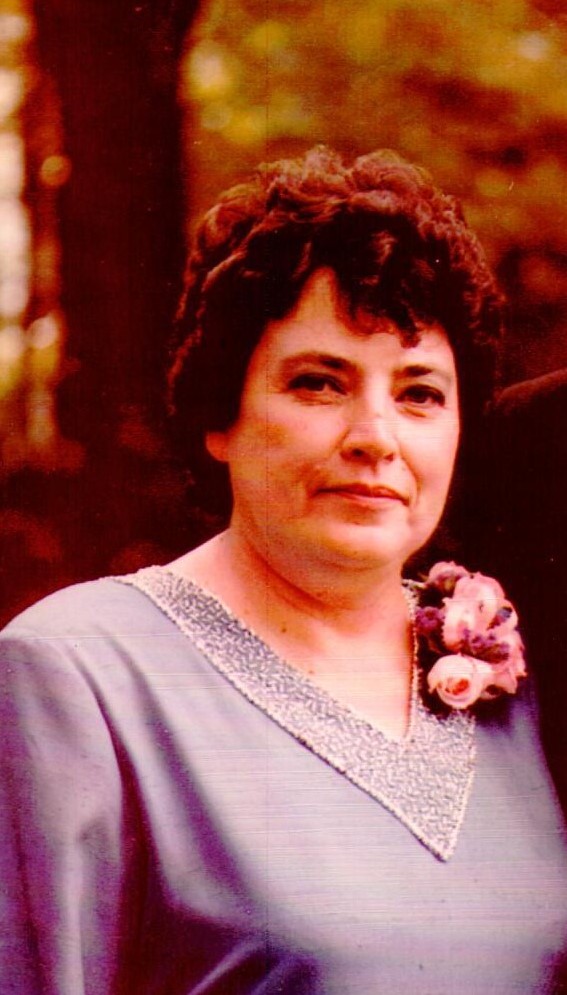 At 82 years of age, Mary Jean Grace Peddie passed away at Toronto General Hospital on August 28, 2017.
Mrs. Peddie was born at Sprucedale, Ontario on March 26, 1935 and was the daughter of Victor William and Mary Agnes (Todd) Hopcraft, both deceased. She was married to Donald John Peddie, the son of John Carl and Emma Jane (Dailey) Peddie, at Sprucedale United Church on September 22, 1954. Her husband predeceased her.
Mrs. Peddie is survived by four sons and a daughter. They are Michael John (Lynn) Peddie of Parry Sound; Brian William (Alice) Peddie of Utterson; Donald Grant Peddie of Huntsville; Janice Grace (Jeffrey) Blakelock of Huntsville; and Andrew Todd (Jean) Peddie of Toronto.
Mrs. Peddie is survived by a sister Lois Amy Merle (Cliff) Tofflemire of Huntsville and a brother Victor William (Mary) Hopcraft of Gravenhurst. She is also survived by a sister-in-law Lee of Dorchester, Ontario. She is predeceased by her brother-in-law William Peddie.
She is the aunt of Mary (Frazer), Doug (Judy), Patsy (Don), Lynda (Tom), Kathy (Ed), Susan.
She is also Grammie of John (Meggie), Jennifer (Hans), Laura (Dan), Catherine (Eric), Corrie (Ben), Maryke, Bryna (Steve), Brendon (Sarah), Bryan (Sarah), Brittany (Sean), Bryson. She is also proud great-grandmother ("G.G.") of Lilah, Tully, Abigail, Jeremiah, Hannah, Rhett, and Baby Sargeant.
Mrs. Peddie was a loving family woman who encouraged faith, hope, charity and wisdom. She enjoyed being surrounded by her loving family.
After completing her education at Sprucedale she worked for Bell Telephone as a switchboard operator with her sister before raising her family. Later, she and Don owned their own school buses for Huntsville and later sold them to Hammond.
Her memory is our keepsake,
With which we'll never part,
God has her in His keeping,
We have her in our hearts.
Grace was a special person and will be sorely missed by family and friends. God Bless you all. 
Visitation will be held on Friday, September 1, 2017 from 11:30am to 1pm.
Funeral Service for Mrs. Grace Peddie will be held on Friday, September 1, 2017 at 1pm in the Addison Chapel of Mitchell Funeral Home 15 High Street, Huntsville, ON. Interment at Hutcheson Memorial Cemetery, Huntsville. A reception will follow at the Funeral Home.
In lieu of flowers, donations to either the Princess Margaret Hospital Foundation, the Toronto Gerneral Hospital Foundation or the Huntsville Hospital Foundation, would be appreciated