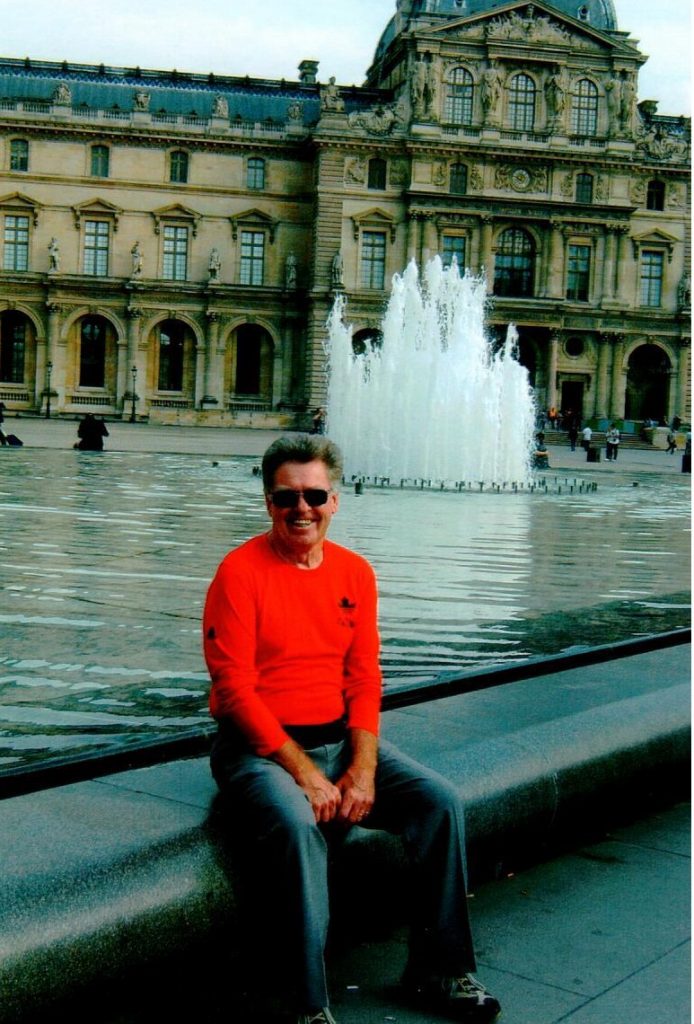 The photo is of Harry in Paris, France September, 2014  
It is with great sadness that the family of Harry Lenard Treadwell announces his passing on May 14, 2016 at the age of 69 years.
Harry leaves his wife and best friend of 48 years, Suzanne. "My heart is broken but will mend, nourished by the wonderful memories we made together and the unconditional love we shared".
Harry loved his family with a pride that filled his heart. He will be lovingly remembered by son James, his wife Lori, their children Jonathon (his racing hero) and his partner Tamara, and Justine (his pride and joy) and son Jeremy, his wife Christine and their amazing soulful daughter Isabella.
Harry will be forever missed by his insightful sister Marnie and husband Owen Wagg and stepsister Lynn and husband Gary Johnson. He will be fondly remembered by the numerous sisters in law, brothers in law and nieces and nephews and his close friend John Lacey.
A Celebration of Life will take place on May 24, 2016 at 12:00 noon to 3:00pm at the Mark O'Meara's Golf Club located at 245 Grandview Drive North, Huntsville, ON P1H 1B4. Remembrances will be shared at 2:30pm.
Memorial donations in Harry's memory may be made to Algonquin Grace Hospice, Huntsville or ALS Society.