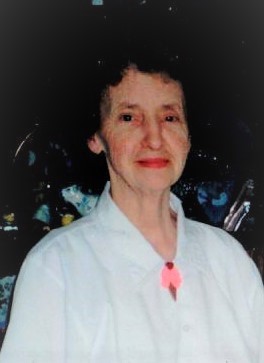 Jean was born in Fort William, ON (now Thunder Bay), the only daughter of Fraser and Doris Dupuis. Her parents and twin brothers (Frank & Ernest) have pre-deceased her.
In her teen-age she became a very active member of the parish of St. Mary's, Vickers Heights where she worked with the W.A. Altar Guild, and was also pianist for the Sunday worship.
In 1952, she married the Revd. George Sutherland and joined him in ministry at St Paul's, Wawa, where she continued to be involved with the W.A. and was also organist. In 1953 they took a leave of absence from the Diocese of Algoma and Moved to New York, N.Y. While her husband was enrolled in Graduate School, she worked in the Office of the World Council of Christian Education. They returned to Wawa the next year and saw the completion of the Church and Rectory of St. Paul's.
In November of 1954 the moved to Huntsville to All Saints' Church. For the next 36 years they were involved in parish life and the Huntsville community. She was a life member of the A.C.W. In 1965 she was a founding member of the All Saints' Players and for the next 30 years was involved in many theatre productions which entertained Huntsville audiences. She was also Assistant to the Director of many of the Rotary Club's Broadway Musicals.
Together she and her husband raised a family of seven; Mark (Lynn), Greg (Michelle), Marion (Tom), Anne, Janet (John), Robert, Catherine (Jimmy). She was the beloved Nanna to 15 grandchildren.
A Funeral Service will be held at All Saints' Anglican Church, 30 High Street, Huntsville on Saturday, May 5, 2018 at 11 a.m.  A reception will follow in Sutherland Hall.
In lieu of flowers, donations to the Huntsville Hospital Foundation, would be appreciated by the family.