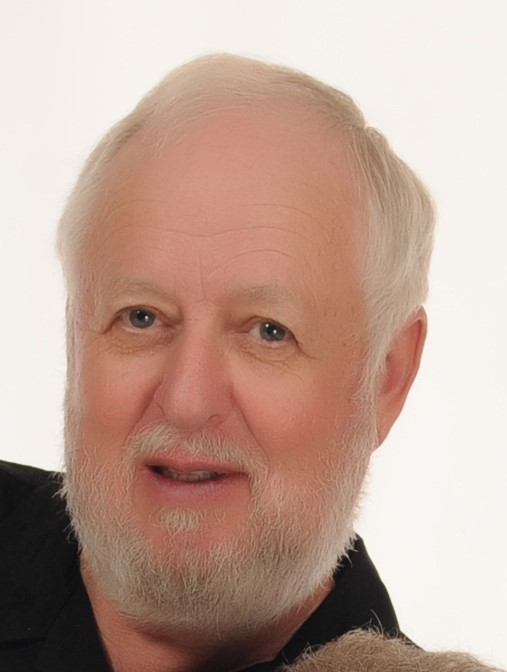 James "Jim" Clifford Cockram
January 8, 1950 to October 28, 2018
 James C. Cockram was born and raised in Huntsville, ON to loving parents Roy and Elizabeth (Betty) Cockram. He was welcomed to the world by his half-brother and sisters: Myrl, Shirley, Doris and Doreen.
He was the first of three children born in Huntsville who spent many memorable summers swimming, hunting, fishing and guiding at Caughnawana with their parents. Brother Robert (Bob) and sister Mary Jane (MJ) Smith have also spent their lives in the Huntsville area.
He met the love of his life, Karin, who happened to answer his car ad in the Forester. They married in 1975 and started a family. Jim and Karin loved the lake and built their house together where they raised their children Santana and Jamie. Jim loved sharing the outdoors with his children. He would make a skating rink in the winter and loved snowmobiling; boating, fishing and watching them swim right out in front of the house. Even when his children grew up and moved away this house was the gathering place for the family. Santana and Will Cunnington from Calgary would bring his grandchildren Danika and Alex to visit as often as they were able. Jamie added Kalli and Liam to those who loved to spend time at the lake.
Family was everything to Jim. He loved nothing better than to entertain family at the house. Often Bob and Deb, MJ and Brian would bring their children Nathan, Clayton and Seth to come and share good times. The door was always open to Karin's family and extended family of cousins, half cousins, nieces and nephews as well as friends who were all very important to Jim.
Jim was an avid motorcyclist who could be seen going Mach 1 down the highway with his hair on fire blasting Mambo # 5 on his Goldwing. The winters found him on the trails snowmobiling (without the stereo). He followed in his father's footsteps and was a pilot. Jim loved to socialize and could frequently be found chatting and having coffee in town. Jim was a proud member of the Huntsville Volunteer Fire Department for many years. He was a licensed scuba diver. He loved to play badminton in Port Sydney and Huntsville. Jim had a great sense of humor and could be a bit of a prankster. He always had a treat in his pocket for that unsuspecting dog he might meet up with on his walks. He never turned down a challenge like going skiing down the Rocky Mountains with his son at 65 or water gun fights with the grandkids.
James (Jim) C. Cockram died suddenly on October 28th, 2018. Jim will be missed and cherished in the hearts of all his family and friends.
To share more stories and celebrate his life we invite you to join us from 1 to 3pm on Sunday November 4, 2018 in the Fireside room located at the back of the Summit Centre, 20 Park Drive, Huntsville, ON.
In Lieu of Flowers a Donation to the Food Bank Salvation Army or the charity of your choice would be greatly appreciated by the family.