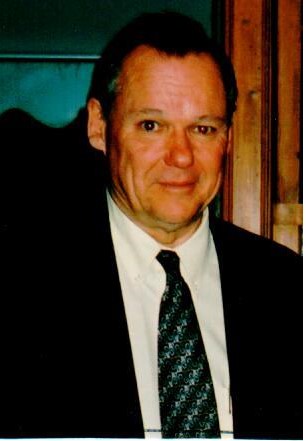 Joseph Grafton Belford
June 1, 1943 – April 10, 2019
Joe passed away peacefully surrounded by family at the North Bay Regional Health Centre (NBRHC) on Wednesday, April 10, 2019 at the age of 75.
Joe is forever treasured by his beloved wife of 57 years, Lynne; daughters Carol (Shawn), Carla (Ori), Sandra (Ray), and Jody; grandchildren Joseph, Terry, Matt, Jeff, Vincenza (Vic), Patricia (Eric), Vitoria (Nick), Vito, Michelle, Marni (Scott), Marissa (Kevin), Mallory, Ginger and John Creagh; and great-grandchildren Scarlett, Joey, Logan, Easton, Lucas and Charlotte.
An Alumnus of the Ontario Agriculture College, University of Guelph, Joe could raise, cultivate or fix just about anything, whether at home in Caledon East or Emsdale. Joe will be remembered for his love of his family, farming and snowmobiling.
Friends and family are invited to honour Joe at the Mitchell Funeral Home, 15 High Street, Huntsville, ON P1H 1N9 on Saturday, April 27, 2019 at 1 p.m. Visiting will be from 12 noon until service time. A reception will follow in the Funeral Home.
A special thanks to the staff at both NBRHC and Eastholme Home for the Aged, Powassan for their care in Joe's final weeks.
In lieu of flowers, please consider a donation in memory of Joe to the Cure PSP Foundation at at www.psp.org or The Children's Wish Foundation.