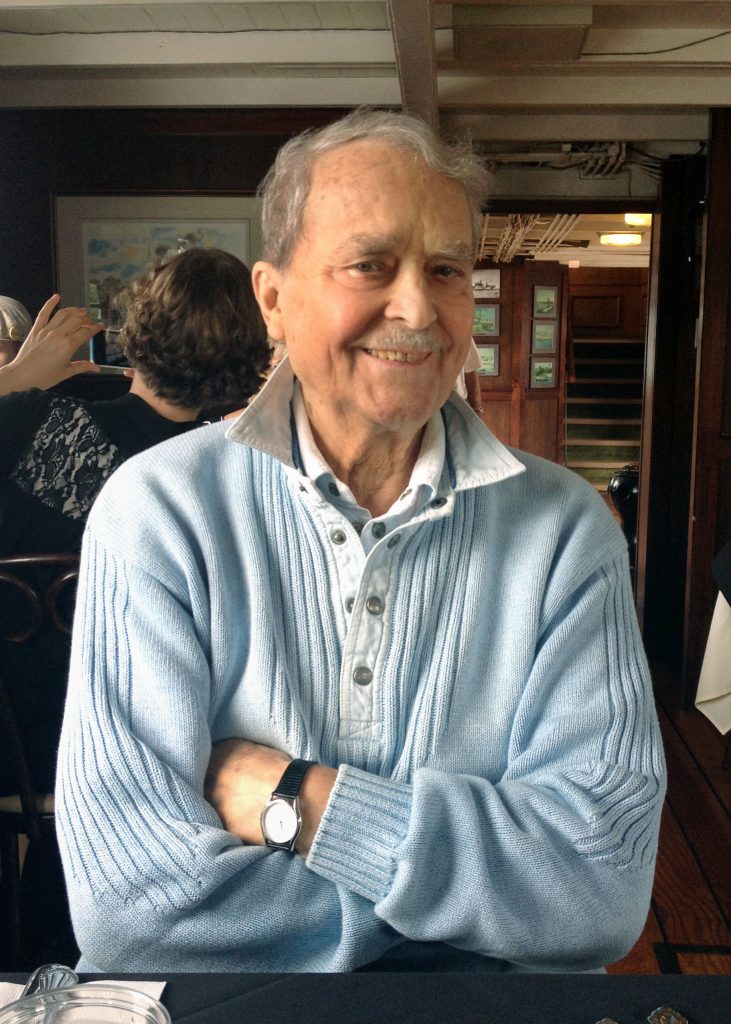 May 26, 1931 – July 16, 2015
Joseph Verrier at the age of 84 passed away peacefully at Huntsville District Memorial Hospital on July 16, 2015.
He was greatly appreciated and loved by his family for all his caring ways. He readily shared his time and talents to support his family and friends.
With an engaging personality Joe offered years of volunteer service within the community. His welcomed presence was apparent to many.
The past 44 years he offered assistance to The Village Shop, performing tasks that supported the everyday smooth function of the business.
Joe was born in Morris, Manitoba on May 26, 1931. He moved to Ontario as a young boy with his family. Settling into Muskoka he realized he had found his paradise.
With a life-long appreciation of nature, the lakes and forests provided many seasons to hunt and fish. As an avid reader Joseph was drawn to poetry. His grandchildren delighted in hearing their grandpa recite the poems of Robert Service.
Joseph Verrier will always be loved and missed by his remaining family.
Wife
Eunice Verrier
Children
Shawn(Greg), Angela(Rob), and Jennifer(Brian)
Grandchildren
Adam, Matthew, Rachel, Nathan and Sage
Sisters
Florence, Celine, Shirley and Lorraine
Many nieces and nephews
 An informal open reception was held on Thursday, July 23, 2015 from 2:00pm to 4:00pm at the Mitchell Funeral Home. 15 High Street, Huntsville.
 In lieu of flowers, donations to a charity of choice would be appreciated.