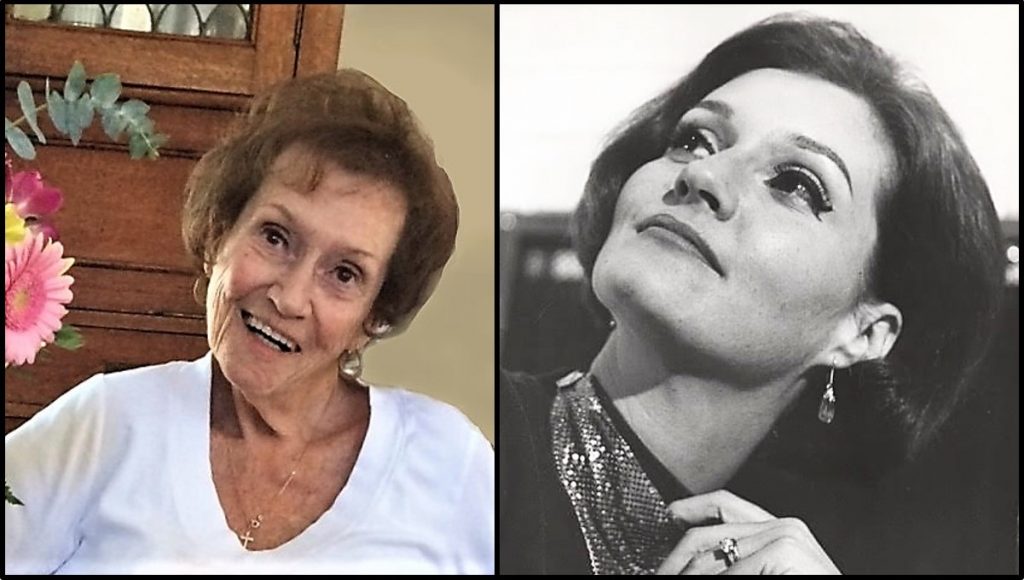 Julia Katharine Wilson (nee Echlin), born in Toronto, passed away on January 25, 2019 in Huntsville, Ontario, at the magnificent age of 90.  She is survived by her four children Marc, Kim (Alan), Toni (Albert), and Richard (Heidi), and her ten grandchildren Amy, Blake, Callie, Rob, Lauren, Ross, Morgan, Alexander, Peter and Victoria, and six great grandchildren Carter Katharine, Jessica Matthew, Edie, and Levi. Judy's husband of 47 years, Richard M. Wilson (Dick), passed away in 2012. Judy had 2 siblings; identical twin Jane Hutcheson (passed in 1997), and elder sister Antoinette (Tony) Buckle.  The Echlin sisters were beauties to be reckoned with in Toronto.
Judy, or "Dooey", as she was known to family and friends, touched so many with her enthusiasm, energy, and optimism throughout her wonderful life. Her natural elegance and confidence led to a successful modelling career in Toronto for more than a decade. After marrying Richard (Dick) Wilson in 1964, she embraced country life, caring for a menagerie of pets and animals, and riding her horse, "Plum Pudding".  Judy excelled in her 30 year real estate career and was repeatedly awarded for her outstanding achievements. It was rare to see Judy sitting for long, often busy with golf, skiing, tennis, swimming, dancing, and her passion to play bridge with close friends.
Judy was an active participant in All Saints Anglican Church in Huntsville, ON, and she assisted countless twins through their loss by bringing the Twinless Twins organization to Canada.
We celebrate Judy's optimistic, bright, positive, nurturing, funny, generous, and resilient life.
A Memorial Service will be held at All Saints' Anglican Church, 30 High Street, Huntsville on Saturday April 27, 2019 at 1 p.m. A reception will follow in Sutherland Hall adjacent to the church.
In lieu of flowers, the family welcomes donations to Algonquin Grace Hospice Huntsville on behalf of Judy.