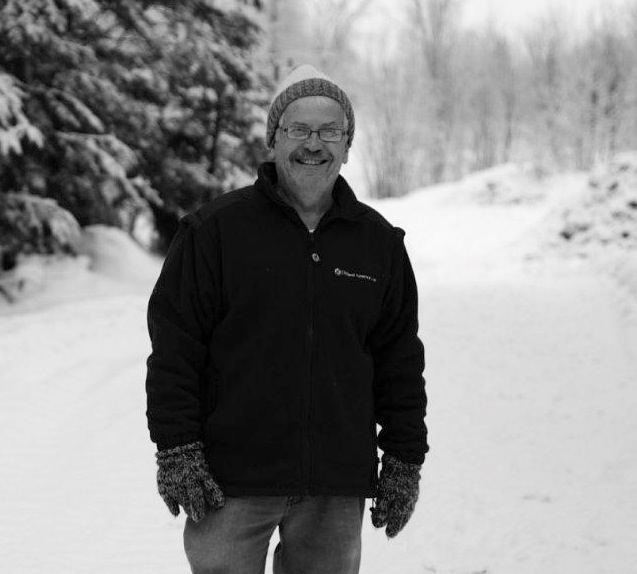 EDMONDSON, R. Keith, CA
Be good to yourself today.
Robert Keith Edmondson, in his 68th year, passed away peacefully at Huntsville District Memorial Hospital on March 5th,2012 with his wife (and fellow world traveller) Leyone and his family at his side.
Keith was born in North Toronto June 18, 1944 to Harold and Marian (nee Stephenson).
He will be remembered with love and affection by his sons Kyle of Ajax and Shawn (Gaylene) of Toronto and his grandchildren Quinnlyn and Danileigh. Keith is also survived by his sister Joyce (Don) Ostler and his sister in law Marie Edmondson, He will always be fondly remembered by all of his nieces, nephews and their families and Leyone's children Terrie Latimer (David) and Scott Duncan.
Keith graduated from Leaside High School in 1964, and entered the Chartered Accountancy profession graduating as a CA in 1969. Always active in the health care field, he attained the position of Executive Director at Scarborough Centenary Hospital. While at the hospital he maintained his interest in working with small business resulting in the creation of an independent accounting practice in 1979. He ultimately was a founding partner of Edmondson Ball Davies LLP.  He entered semi retirement in 2000 and continued servicing a small clientele base from the Huntsville office until 2004 when he entered the life of full retirement.
Keith was predeceased by Diane, his wife and best friend of nearly 35 years in 2003. With this loss he entered a challenging period of his life that only ended when he met the Lovely Leyone, his travelling companion and partner in crime in 2005. Throughout the last years of his life Keith was a world traveller (many times over), a dedicated worker for the Huntsville District Memorial Hospital Foundation, a committed member of Probus, and an avid Bowler. Keith enjoyed life, and with his exuberance and humour wanted to make sure everyone else he came into contact with enjoyed life as well.
At Keith's request, there will be no funeral service, however a celebration of his life will be held at Partner's Hall, Algonquin Theatre, 37 Main Street, East, Huntsville on April 1st from 1 to 3pm. Flowers are respectfully declined, but expressions of sympathy can be made to the Huntsville District Memorial Hospital Foundation.