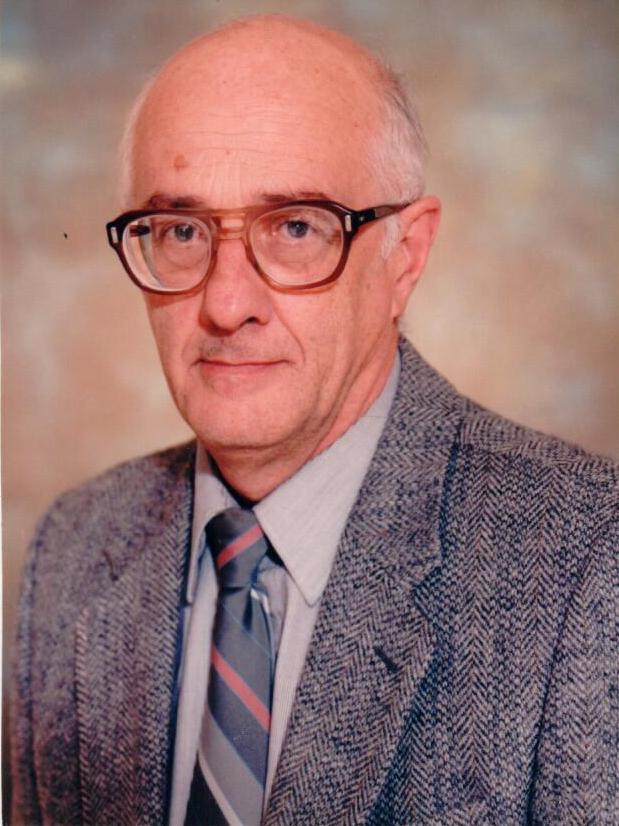 The death occurred at the Huntsville District Memorial Hospital on Friday, May 30, 2014 of Lloyd Miller.
Beloved husband of the late Pat Miller and loving partner of Joan Gubbels.  Dear father of Gail, Thomas and the late John.  Grandfather of Carissa and brother of Lorna Hayes of Oshawa.
At Lloyd's request, there will be no public visitation or service.
In lieu of flowers, donations to  the Huntsville Hospital Foundation or the charity of your choice, would be appreciated by the family
Obituary:
It is with deep sadness, we announce the peaceful passing of Lloyd Murray Miller, Friday, May 30, 2014, after a short, courageous battle with Leukemia.  He was not alone as he made the transition to "Mars" as dad and I (Gail) called it.  His son Thomas, daughter Gail and loving partner, Joan Gubbels sat with him, cried with him, laughed with him, and sang to him.  He will be deeply missed by daughter Gail Miller (Armstrong), son Thomas Miller (Newmarket),  granddaughter Carissa Hodgson (Chatham), loving partner Joan Gubbels.  He was predeceased by his mother and father (Herb Miller and Hazel Orr), two brothers- Tom, and Neil, sisters Buddy and Anne, his wife Patricia Chatelaine, and his youngest son John Miller.
He began his journey in Schumacher Ontario, January 1, 1937. The youngest of 6 siblings, 3 sisters, and 2 brothers.  He went to school in Schumacher.  He was very active in staying in touch with many friends, family and acquaintances from the north.  After high school, dad joined the Bell Telephone as a linesman, retiring after 36 years and 2 months.  His job took him all over the north and northwest of Ontario.  He met and married his future wife Patricia Chatelaine in North Bay while "on the job" They raised 3 children as Dad was transferred by the Bell over the years to the Sault Ste. Marie, Parry Sound and finally landed Huntsville, Ontario. Dad enjoyed nothing else more in the early days than getting together with other members of the family for a musical jam.  He learned violin in high school, and fiddled his way through life. He was a talented, gifted musician who encouraged his children to pursue all things musical.  He was involved in many different organizations throughout the years, a Brother of the Independent Order of Odd Fellows, Boys Scouts of Canada, Computers for Schools and genealogy club and with great celebration – Bell Pioneers.   He was a published author and produced many different articles about his home area and Muskoka. He totally immersed himself in the researching of the family tree.  He met many distant relatives around the world. He talked to anyone and anything about his findings!  His other great passion besides his family, were trains, trains and more trains.  He was quite excited when, with all the kids out of the house, he could move his tool collection around and use the extra room to create a working train display. Lloyd spent his retirement money at the dollar stores – buying things to rip apart and remake for his train communities.  He took true delight in taking anyone who dared to venture a visit to the Miller home, down to the basement to show off his masterpiece.
New doors opened for dad, after the passing of his youngest son in June 2012, and the passing of his wife Patricia Chatelaine (Jan 2013).  He reconnected with his classmates, and as a result, Joan Gubbels moved from Victoria BC to Huntsville Ontario.  Enter Joan and her three children, Peter Gubbels (London Ontario), John Gubbels (Campbell River and Marie Gubbels (Campbell River) Dad was ready for new adventures and through Skype tried to endear  his way into the lives and hearts of Joan's children.
At Lloyd's request, there will be no public visitation or service. In lieu of flowers, donations to the Huntsville Hospital Foundation or the charity of your choice, would be appreciated by the family
Well done, Dad
You guided us,
Pulled for us,
Sometimes carried us.
Can't ever thank you enough, Dad