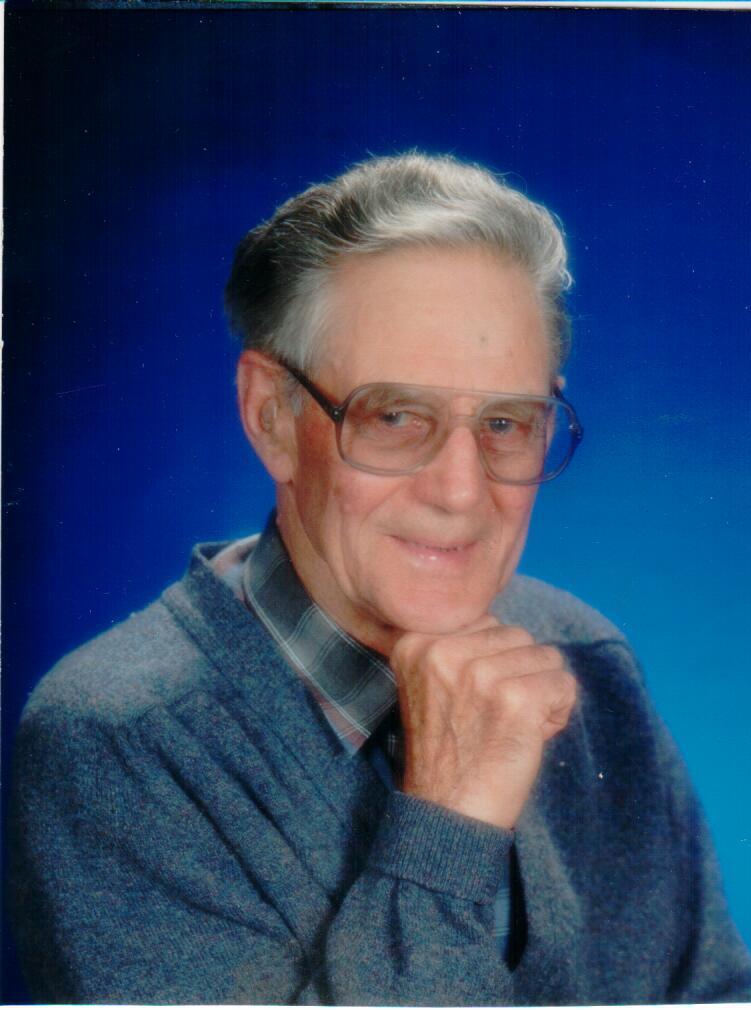 On Tuesday, February 4th, 2014, Lloyd peacefully stepped from his earthly home into his eternal home to a choir of angels.  The Lord knew he would not recover from the stroke and in His great love called him home.  He leaves his wife Doris (nee Carter) of 72 years, his daughter Joy Reid.  Also missing him is his  sister in law Elsie Carter and many nieces and nephews. 
 Predeceased by his parents Harry & Edith Stevens, brothers Walter (Margaret), Frank (Margaret), Alfred (Florence), Percy (Viola), Harold (Jacquie) and sister Beryl (Don) Farnsworth.
 Lloyd's grandmother, Jane Elizabeth (Price) Stickells began the Salvation Army work in Gravenhurst and was the first woman awarded the Founders Medal.  Following that tradition, Lloyd was a founding member of the Locks Baptist Church, now Riverside Baptist Church, where he served as a deacon for 5o years.  He faithfully and to the best of his ability served the Lord he loved.  His life reflected his faith.
 He was happiest when he was outdoors, whether hunting, riding his 4-wheeler, cutting trees or just walking.  He liked to be active and had been outside the afternoon before his stroke.
 He served in the army with the Brockville Rifles from 1942-1946 earning his corporal stripes.  He worked at a variety of jobs in his lifetime, the last being with the CN Railroad.  Retirement meant more time to do things, he often said there weren't enough daylight hours to accomplish what he wanted to do.  He amazed people with what he could do.
 He was a man you could count on, always willing to lend a hand, give advice or quietly do what needed to be done.  When he gave his word you could depend on it.
 Lloyd has a new address now, a heavenly mansion prepared especially for him by the Lord.  Are you ready to join him should your name be called today?
 We wish to thank Dr. Eastmure and Dr.  DeRoode, the nurses and staff on the East Wing for their compassionate care.  They knew he was a child of God and did their utmost to keep him comfortable. 
 Remember Lloyd with the memories you have of him.
 A Memorial Service will be held at Riverside Baptist Church , 11 Riverside Drive (the corner of Riverside Drive and Brunel Road) on Saturday, February 22nd at 1:30pm.  The spring interment will take place At Lock's Cemetery, Huntsville.
 In lieu of flowers, donations to the Riverside Baptist Church.