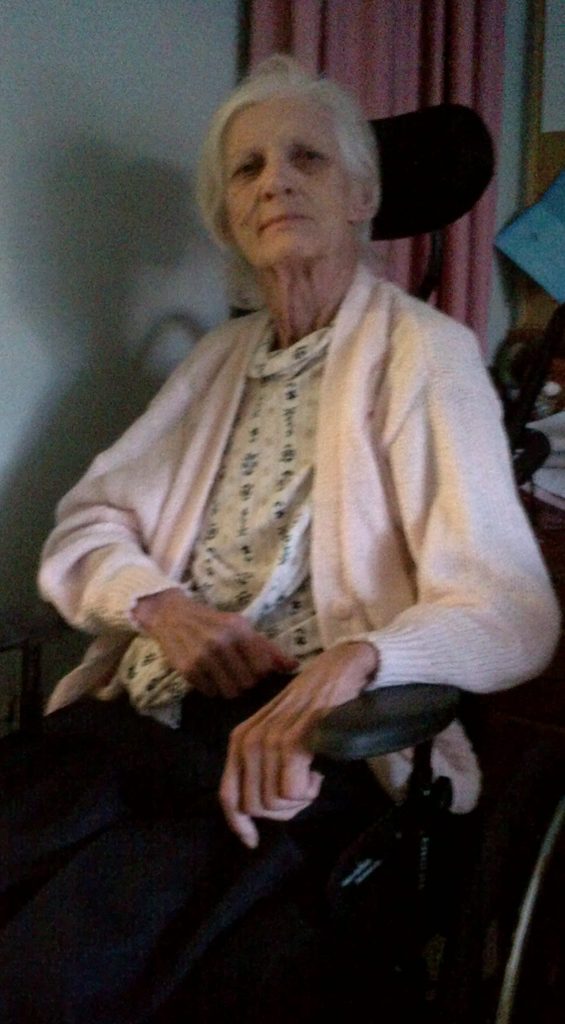 Mae Elizabeth Doyle passed away on January 8, 2013 at Fairvern Nursing Home, Huntsville at the age of 77,  after a short stay of only 2 month and 3 days. 
She is predeceased by and has gone to join her parents Jack and Kate McMullen of St. Catharines and her husband Mickey Doyle of Baysville, in the Township of Lake of Bays.
She is survived by sister Peggy Muir and husband Jim. Daughters Kathy Lowes and Sherry Garlow and husband Ken. Grandchildren Kristopher, Kevin, Michael, Amanda, John and Katelyn.  Great-grandchildren Autumn, Rain, Bryce, Julie, Jorja, Dalton and Alex.  Many nieces, nephews, cousins and friends.
Mae loved her family, horses, and the great outdoors.  She loved looking out at the lake from the porch with her coffee, feeding the chipmunks and puttering around the property with a chainsaw or up a tree with axe in hand.  As well she liked to travel with the pickup truck alone or with the fifth wheel trailer attached. When the mood struck she would just go.  You never knew where she would go (no fear at all) or when she would show up.  She travelled all over Canada and the United States frequently and had been to Ireland and England as well.
At Mrs. Doyle's direction, cremation has taken place.