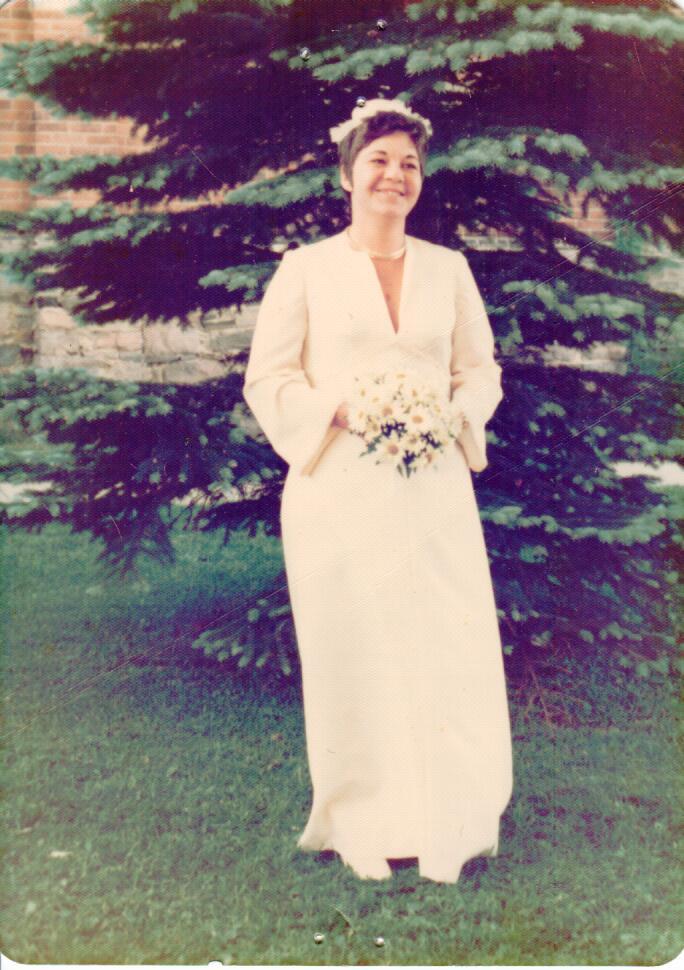 The death occurred at Fairvern Nursing Home, Huntsville, Ontario on Friday, June 26, 2015 in her 68th year.  Shirley Slater was born in Bathurst Oust, New Brunswick, October 28, 1947.  The daughter of the late Joseph Charles Boudreau and Mary Emily Theriault. 
Beloved wife of the late Robert Ivan Slater and loved by daughter  Melody D'Amour and her husband Evert Bergsma, there children; Sabrina Stroud, Kyle Bergsma and Nicole Bergsma and son Jim D'Amour and his wife Sherri D'Amour.  Step-mother of David Slater and his wife Maureen and Robert Slater and his wife Kim.  Great grandmother of Brayden Stroud, Octavia Bergsma and Nikeira Kellman, also Stevin Slater, Brianna Slater. Evan Slater, Carolyn Holdsworth and Jennie Meria.  Survived by Terry Boudreau and Linda and her husband Al Young and brother Roger Boudreau and nephew Eldon Boudreau and neice Shire Boudreau.
A requested by Shirley Slater, there will be no public service.