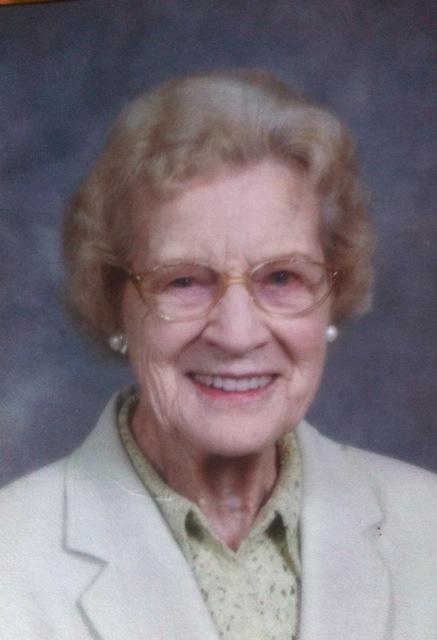 In the arms of her daughter, Maybelle Abbott (nee Patterson) passed away on March 8th in her 97th year to be reunited with Bert, her husband of 40 years and true love who predeceased her in 1983, and their beloved first-born son, Kenneth, who died at 16 in 1961.
 She was the consummate mother, wife, sister, grandmother, and great-grandmother who loved unconditionally with a boundless grace and fierceness that would lift up and embrace all those who came to know her.
 Forever grateful to have been so loved are her children Tony (Bev) and Elaine, grandchildren Jordan, Ben, Hayley, Brigitte (Emmanuel), Patrick (Amanda), and Emmanuelle, and great-grandchildren Simon, Maëva, Jessie, and Elliot.  Predeceased by her devoted brother William, Maybelle will be dearly missed by her sister Edith, niece Judy (Roy), and grandnieces Jackie and Ali.
 In Maybelle's own words: "I've had a wonderful life even with very sad times but my good times are wonderful memories. I feel I will be with you.  My love is so strong it has to be enduring."
 Her children would like to express a heartfelt thanks to the staff at Fairvern who treated their mother with compassion and grace.
A celebration of Maybelle's life will be held at Trinity United Church on Saturday, March 22nd, 2014 at 2 pm with a reception to follow in Trinity Hall. 
In lieu of flowers, it was Maybelle's wish that donations be made to Huntsville District Memorial Hospital Foundation.