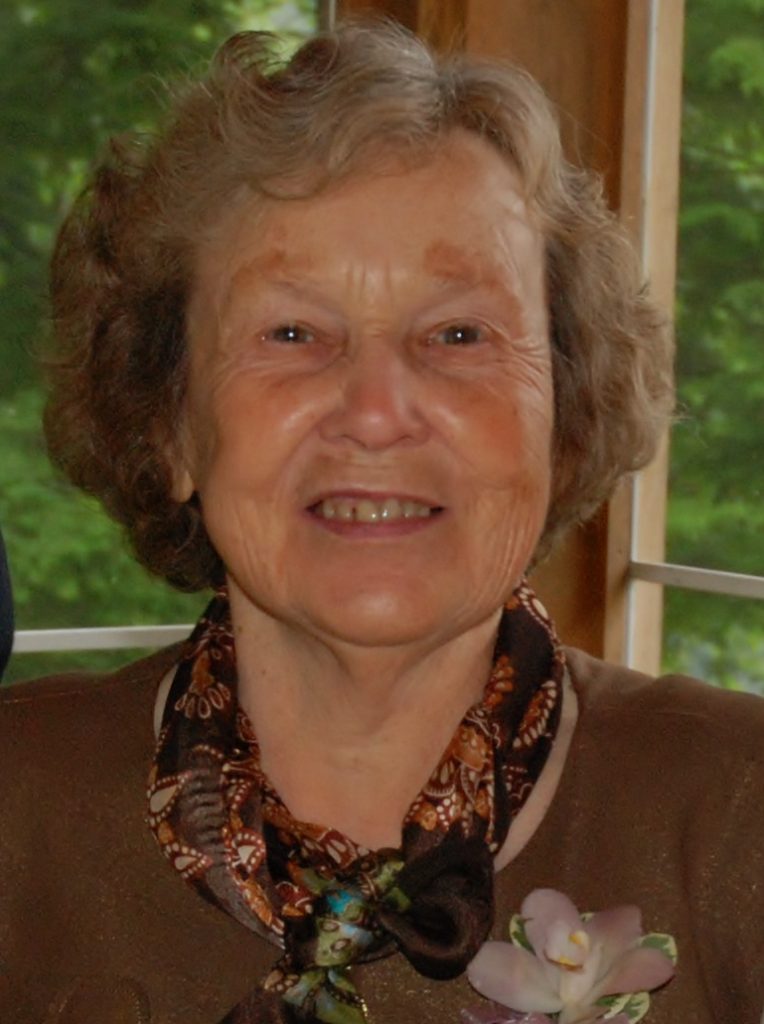 Nora Parrott, (nee Emberson) passed away on April 16, 2014 at the Pines Long-term Care Residence in Bracebridge after a long struggle with Alzheimer's disease. She is predeceased by her loving husband, Ralph Parrott, and brother, Clare Emberson. She is the beloved mother of Brian (Gerarda), Carol (Robin), Cindy (Ty), Lisa (Kirk) and Greg (Tracie); dear grandmother of Emily, Christien, Sean, Meaghan, Geoffrey, Justin, Charisse, Korby, Sarah and Andrew; and great-grandmother of Gwenyth, Kaylan, and Thomas. 
Nora is the granddaughter of Thomas Salmon, one of the pioneers of Lake of Bays. She was born in Bethune Township, now Kearney, to Francis (Bub) Emberson and Anne Emberson (Salmon) during a period when Anne was a school teacher in Bethune. Bub and Anne subsequently purchased Ronville Lodge where Nora and Clare grew up. The Embersons purchased Foxwood Inn from Tom Salmon and sold Ronville shortly after WWII. Nora carried many fond memories of Ronville to the end of her life.  
Nora enjoyed oil painting and writing poetry and her works are cherished by all who she shared this love of the arts with.  She was loved by her family and her kindness and sensitivity will be missed by all.  
Visitation for Mrs. Nora Parrott will be held on Monday, April 21, 2014 from 12-1pm
Funeral service will be held on Monday, April 21, 2014 at 1pm in the Addison Chapel, Mitchell Funeral Home.
In Lieu of flowers donations to the Huntsville Hospital Foundation or The Pines, Bracebridge would be appreciated.