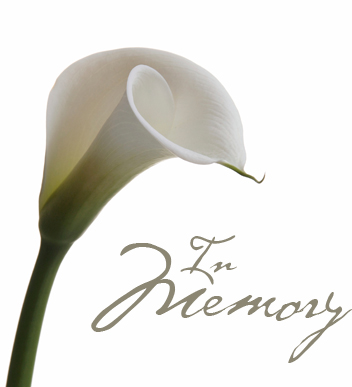 Born in Huntsville, Ontario, on October 15, 1935 to Miles and Hazel Seely, Kathleen passed away  suddenly on Thursday July 28, 2016.  Norah Kathleen Carr was the youngest of 3 girls.  She spent her childhood exploring the fields of the family homestead and helping the family to run the Arcadia Lodge on Mary Lake.  Her family were often entertained with the stories of her adventures.
Kathleen's parents raised her and her sisters as Jehovah's Witnesses and she served Jehovah wholeheartedly until her death.
On January 10, 1959 Kathleen married her best friend, Ivan Carr.  Together they served Jehovah and raised their children.  She is survived by her husband Ivan and their sons:  Alan (Sue), Neal (Rhonda) and Timothy; and their daughters: Annette (Doug), Kathy-Joan, and Michelle.  Their daughter Margaret predeceased her in December 2012.
She was a loving and devoted grandmother to: Joshua (Gabrielle), Cody (Laura), Travis and Kaytlin.  Her 5 great-grandchildren were her joy and brought her great happiness.
She is also survived by her sister Jean Leason as well as her brothers-in-law and sisters-in-law and a large number of nieces, nephews and cousins.  Her sister Joan Aitchison predeceased her in 1993. 
A private family service will take place.
Kathleen's family would like to express their heartfelt thanks to Dr. Paul Bastedo, who went out of his way to provide both care and comfort to Kathleen as well as the entire family.  The family also acknowledges the dedication of the nurses and PSWs at the Huntsville Hospice and expresses their thanks to them.
In harmony with Kathleen's beliefs, the family would ask that in lieu of flowers a donation to the Watchtower Bible and Tract Society be made in her name @  www.jw.org