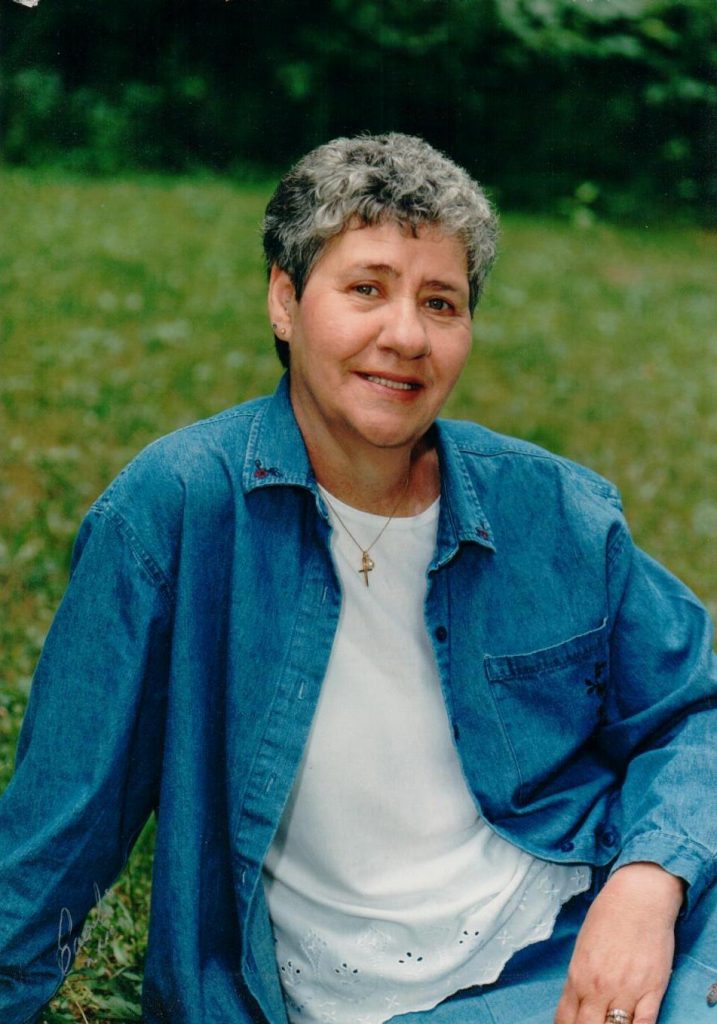 Surrounded by her family's thoughts, prayers and love, Patricia Elna Marie Miller (Chatelain) passed away peacefully in Algonquin Grace Hospice, Huntsville on Tuesday, January 15, 2013.
Patricia was born in North Bay on September 12, 1935. She met her future husband Lloyd Miller in North Bay and they shared 55 years together. Patricia's volunteer work, running the Canadian Diabetes Association office for a number of years in Huntsville, her joy of bowling and curling, and caring for her family led her on many different paths and she touched many lives. She was gifted at needlework, was talented at drawing and became knowledgeable and shared her learning about diabetes and other interests through her volunteer work. Patricia took on many different leadership roles during life, in Brownies, Guides, and Cubs and Boys Scouts of Canada . She was a life member of the North Huntsville and Aspdin Women's Institute and a life member of Muskoka Rebekah Lodge 356. She was a strong advocate for all her children as they grew to be adults. She was there for all things regarding school, after school activities, struggles with career choices, broken ankles, arms, thumbs, flu and celebrations for all things good. She courageously stood with us while we tried, failed, tried again. Mom and Dad developed in us, a respect for and a love of, being in and surrounded by the outdoors, by taking us to local beaches and campgrounds with friends and family. We grew up with pets and learned valuable lessons in compassion, empathy and sympathy.
Patricia will lovingly be remembered and dearly missed by her husband Lloyd , daughter Gail Miller (Armstrong), and son Thomas Raymond Miller (Newmarket) and granddaughter, Carissa Hodgson (Barrie). She was predeceased by her youngest son, John Bruce Miller of Huntsville, in June 2012. She was predeceased by her parents, 3 sisters, Adelle, Eva, and Lulu, and 1 brother, Raymond. She will be greatly missed by her brother, Robert Chatelain (Haileybury) and his wife Joann, and many nieces, nephews, cousins, friends and acquaintances.
A Celebration of Patricia's Life/Memorial will be determined at a later date.
For those who wish, donations in her memory may be directed towards the charity of your choice.