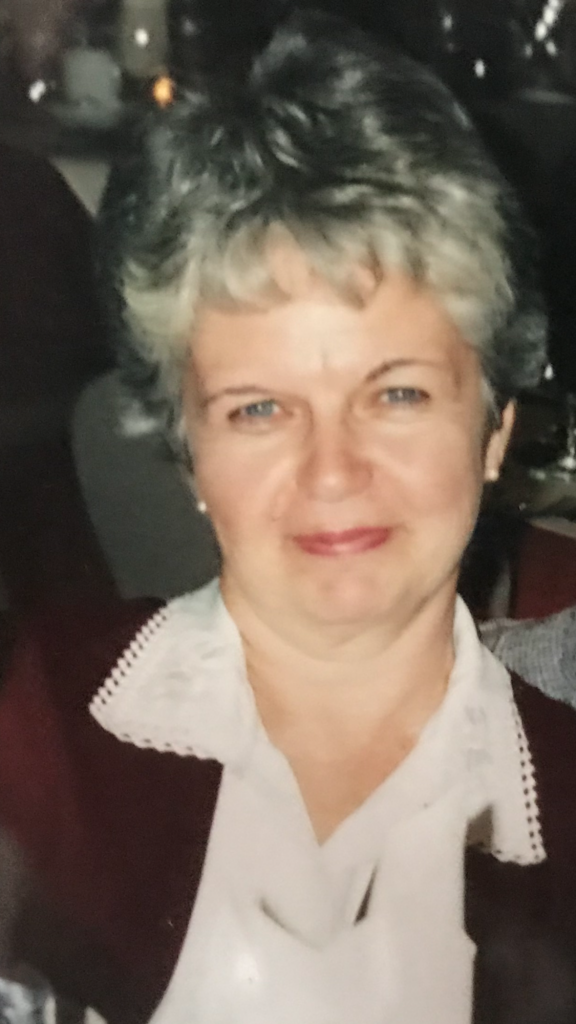 Patricia (Pat) Ann Young-Oke (Knight ) passed away February 8th , 2018 at Victoria Village Manor in Barrie in her 74th year. She is survived by her daughter Wendy Massarotto (Darrin Debrusk) and son David Oke husband George and his children Duane, Wendy, Tracey, and Angela. Also survived by her grandchildren Mitchell, Dalton, Tyler, Alexis and Sierra and great granddaughter Luna and George's grandchildren Justin, Kyle, Sophie, Jacob, Nathan, Matthew, Shanda, Robin, Sarah, Emma, Abby, Erin and great granddaughter Matilda.
Pat grew up in Huntsville, the daughter of Ivan and Mae Knight. Sister to Philip (Bonnie) predeceased.
She married Ted Oke in 1963 and they moved to Barrie where she raised her family and began teaching at Minesing and Prince of Wales schools, she completed her 33year career at King Edward Public School.
She later married George in 1997 and the following year they returned to Huntsville where they resided in the home her brother built, for nearly 20 years.
Her passion for teaching children carried over into her church life as she enjoyed volunteering her time at the annual vacation bible school at Riverside Baptist Church in Huntsville.
In 2007 Pat was diagnosed with dementia and fought the disease with strength and courage. She moved in to Victoria Village Manor in 2013 and resided there until her passing. Everyone commented of her kind and gentle demeanour.
The family would like to thank the entire staff at Victoria Village Manor for their exceptional care, especially during her final days. They went above and beyond as they made Pat's life as comfortable as possible and helped her go through this final transition of her journey with dignity and love.
Pat was a member at Riverside Baptist Church and had received many cherished thoughts and prayers.
A Memorial Service will be held at Riverside Baptist Church, 11 Riverside Drive, Huntsville on Saturday, May 12, 2018 at 2 p.m.
Donations in Pat's memory would be greatly appreciated for Victoria Village Manor Recreational Projects, 78 Ross Street, Barrie, ON L4N 1G3 or a charity of your choice.