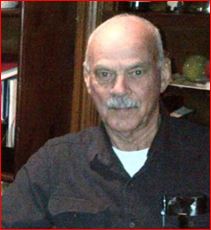 Passed away suddenly at his home on Sunday April 10th at the age of 78 years. Immigrated to Canada from Holland in 1948 along with his parents and many brothers and sisters. Peter enjoyed life immensely, and amongst his many passions were scuba diving, MOPAR muscle car restoration, country and bluegrass music, NASCAR races, and reading his beloved Louis L'Amour western novels. Peter worked hard for over 25 years at KWH Pipe. He will be greatly missed by his wife of more than 50 years Penny, his sons Gregory (Kim) and Joseph (Pam), and Reagan and Miles, his grandchildren who called him "Poppa". He will be missed by his living siblings Nell (John), Francis (Kees), Anne (Tony), Dora (Paul) and Jack (Annette). Peter was predeceased by his brothers Gerald (Jenny), Walter (Agatha), Frank (Bernice), Hugo (Margaret) and his sister Granda. Thank you to all who have cared for Dad and mourned his passing. Cremation has taken place, and a Celebration of Life will be planned for some time later this spring, details to follow.
Sunset and evening star,
And one clear call for me!
And may there be no moaning of the bar,
When I put out to sea,
But such a tide as moving seems asleep,
Too full for sound and foam,
When that which drew from out the boundless deep
Turns again home.
Twilight and evening bell,
And after that the dark!
And may there be no sadness of farewell,
When I embark;
For though from out our bourne of Time and Place
The flood may bear me far,
I hope to see my Pilot face to face
When I have crost the bar.