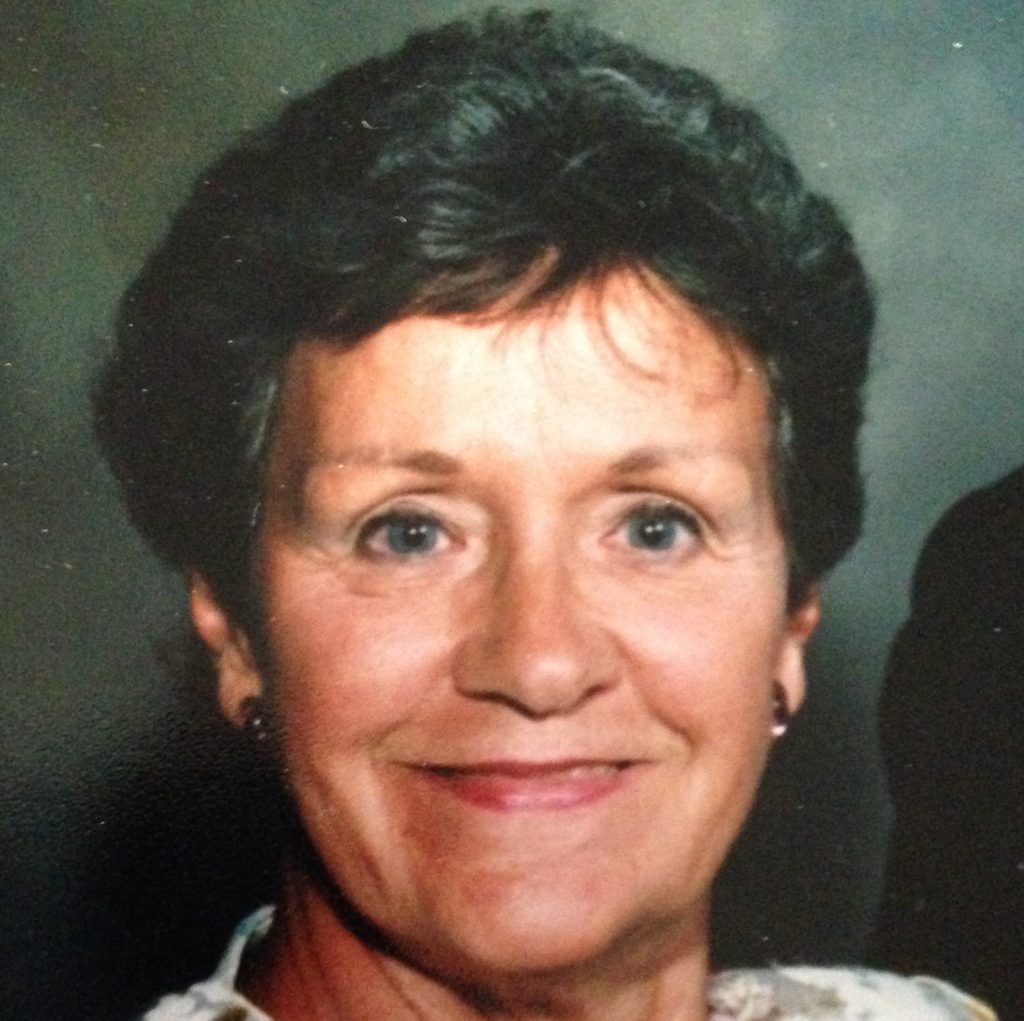 Priscilla Alice Cruickshank passed away at Fairvern Nursing Home, Huntsville Ontario, on April 26, 2015, at the age of 90. She was surrounded by her loving family. Priscilla was born in Milwaukee Wisconsin on January 25, 1925, the daughter of Bernard and Blanche Precourt. She graduated from East High School in Madison, Wisconsin. Priscilla was married to Kenneth Michael Plaisted (1923-1971) on December 23, 1945. She stayed at home and raised  her 6 children before returning to work at the Boston Store and MGIC in Milwaukee, Wisconsin. After marrying Dr. Donald Cruickshank on March 20,1982 in Toronto Ontario, she worked as an office receptionist in his medical clinic until their retirement.  Her interests included knitting, cooking, volunteering and reading. She enjoyed being a homemaker, living on Lake of Bays and looked forward to her annual trips to Florida.
Priscilla is survived by her loving husband of 33 years, Dr Donald Cruickshank, children; Patricia Plaisted (Bonnie Augusta), Barbara Plaisted (John Mueller), Donna Plaisted (Michael Maresh), Michael Plaisted, Mary Arnoldussen (Todd) and James Plaisted (Yvette) : grandchildren; Edward Overton, Jeffrey Maresh, Matthew Mueller, Alison Maresh, Michael Mueller, Jacklyn Arnoldussen, Lauren Arnoldussen, Kenneth Plaisted, Ben Plaisted , Aaron Plaisted. In addition to her children and grandchildren, she is survived by her brothers; Richard and Bruce Precourt, as well as many nieces and nephews. Priscilla is predeceased by her parents, siblings, Patricia Taecker, Prudence Larsen (twin), Kathleen Wheeler, Lyman Precourt and Pamela Wilhelmson.
A private memorial service will be held for immediate family to celebrate her life. The family would like to thank the staff at Fairvern Nursing Home for the compassionate care provided to Priscilla.
Donations may be made to Fairvern Nursing Home or the Foundation for Madison's Public Schools specifying East High School Capital Fund.