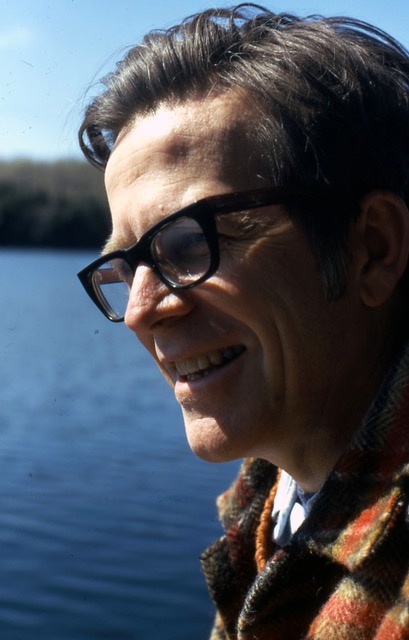 Don died at the Algonquin Grace Hospice in Huntsville, Ontario. He is survived by his dear wife Ritsu (nee Kameda) and brother David, and will be fondly remembered by his children Mary (Bernard), Michael, Paula (Bill), Timothy (Melanie), John (Vanessa), Christopher (Donna) and Thomas (Shelly), grandchildren Simone, Laurier, Jonathan, Kyle, Cole, Leanna, Dylan, Isobel, Di-yet, Geordan, Kimiko, Peter, Michael, Carlos, William, Anna and Hope; and great-grandchildren Penelope, Harriet, Charlotte, Benjamin, Fitzgerald, Skyler, Samara, Taiya and Zoe.
Donald Waltfred Clark was born October 28, 1926 in Alhambra, California of Canadian parents and raised in Toronto. In 1938 his family moved to Niagara Falls, NY, where he attended high school and university. After serving in the US Navy 1944-46, he finished a Bachelor's degree at North Texas State University. Don joined the Episcopal Church in Texas and studied at Trinity College, University of Toronto, where he obtained his Licence in Theology (LTh) and Bachelor of Sacred Theology (STB) degree. In 1951 he married Ritsu Kameda in Toronto, and in1952 was ordained a priest in Texas.
Don served 14 years served as parish priest in the US before moving to Toronto in
1965 to work for the Anglican Church of Canada. In the following years he served in churches in Toronto, Oakville, Windsor and Fort McMurray. In between he completed a Master's in Religious Studies at the University of Windsor and two years of study at the Toronto School of Theology. In 1991 he and Ritsu retired to Muskoka, where they had had a summer home on Bella Lake since 1967. Don served as Honourary Associate Priest at All Saints'Church in Huntsville for two decades.
Visitation will be on Sunday, November 12, from 11:30 am to 1:30 pm at the Mitchell Funeral Home, 15 High Street, Huntsville, Ontario. A Funeral Service will be held on Monday, November 13, at 1 pm at All Saints' Anglican Church, 30 High Street, Huntsville, preceded by visitation in the church chapel from noon to 12:45 pm. The Service will be followed by a reception in Sutherland Hall.
Don's family wishes to thank the staff and volunteers of Algonquin Grace Hospice for the comfort given and compassion shown to them and to Don.
Donations in lieu of flowers can be given to the Memorial Fund at All Saints Church or to Hospice Huntsville.