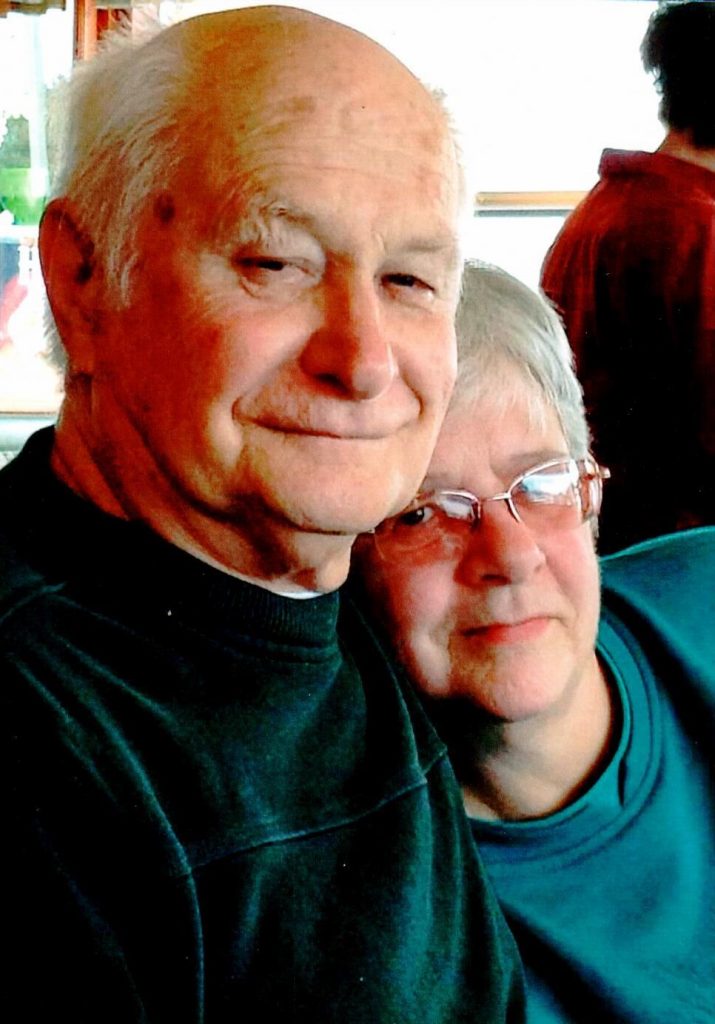 The death occurred at Muskoka Shores Care Community, Gravenhurst on Wednesday, May 22, 2019 of Bob Stupka.
Bob was born in Toronto on March 25, 1939. From the age of 4 he was raised by George and Myrtle Bell of Kleinburg.
On October 7, 1972 he married Gail Elaine Hines of Stisted Township (Huntsville). After living in Toronto for two years, they moved to the home he built in Norvern Shores (Stisted Township). Bob worked for several local contractors and worked on numerous building projects in the Huntsville area, including several additions to the Kimberly-Clark plant, the O.P.P. station, and the expansion of Highway 11 to four lanes.  In 1986 he secured a position with Hutcheson Sand and Gravel, where he worked until his retirement in 2003.
Bob is survived by his wife Gail, daughters Patricia (Craig MacKenzie) and Christina (Michael Hill), and two grandchildren Jacob and Margaret Hill.  Bob is also survived and remembered by many members of the Bell family.
Bob had a love of learning and spent many years compiling and collecting Government Election statistics.  He also liked to work in his many flower gardens around his home,  day lilies were his favorite.
A Memorial Service will be held in the Mitchell Funeral Home on Friday, May 31, 2019 at 1 p.m., visitation from 12-1 p.m.
Interment of ashes at Hutcheson Memorial Cemetery, Huntsville.
In lieu of flowers, donations to the Parkinson Foundation or the Ontario Heart & Stroke Foundation would be appreciated by the family.
Please revisit this website for further information as it becomes confirmed.
The family would like to thank the staff of Muskoka Shores Community Care, especially those on two south.