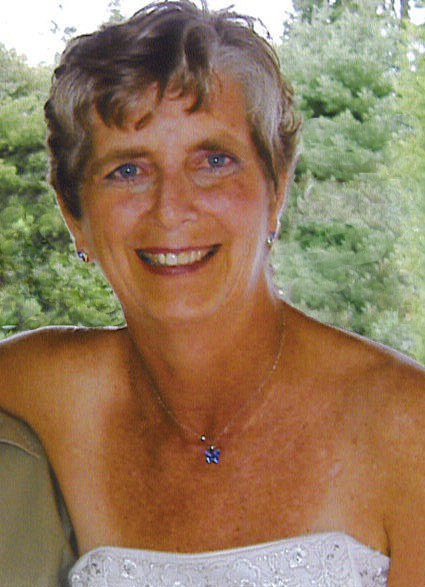 The death occurred at Toronto General Hospital on Thursday, September 27th, 2012 of Linda Rowe of Huntsville.
Beloved wife of Earl Earl.  Dear sister of Sandy and her husband Glenn McLachlan, Shelley and her husband John Martin and Kim and her husband Dan Marshall.  Loving aunt to Candice, Sara, Matt, Curtis, and Spencer and step-mother of Katie and Jill.
Visitation will be held at the Mitchell Funeral Home on Monday, October 1st, 2012 from 5 to 9 p.m.
Funeral Service will be held at All Saints' Anglican Church, Huntsville on Tuesday, October 2nd, 2012 at     11 a.m.
In lieu of flowers, donations to the Canadian Transplant Association or St. John's Anglican Church, Ravenscliffe, building fund, would be appreciated.