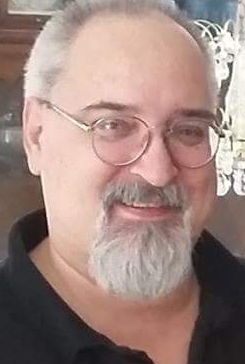 Gregg Remmelgas passed away on Wednesday, April 26th, 2017 at the Huntsville District Memorial Hospital with family at his side.
Gregg was a hard-working man who was dedicated to his family and friends. His gentle patient nature was like no other. His children and grandchildren were his world. He shared a special bond with each and every one of them. To his family, he was the rock we could all count on.
He is loved by many and will be greatly missed by all who knew him. He will forever be remembered as,
Beloved son of; Tiia and Vince(Deceased)Billings
Devoted father of; Jeff, Andrea(Ryan), Samantha(Alan) and Shawn
Loving poppa of; Kylie, Luca, Jace, Deegan, Alissa and Alayja
Brother of; Glenn (Mary), Grant (Cheryl), Robbyn (Gary), Rick(Shelley), Marg(David), Robert and Maureen.
Uncle of; Brandon, Ryan. Lindsay & Sarah, Mackenzie, Sydney, Matthew, Sarah, Lauren Emma, Lucas, Nicole, Devin and Kayla.
Friend to everyone.
A Memorial Gathering for close family and friends will be held on Monday May 1, 2017 from 2:00pm to 4:00pm at the Royal Canadian Legion, 21 Veterans Way, Huntsville.