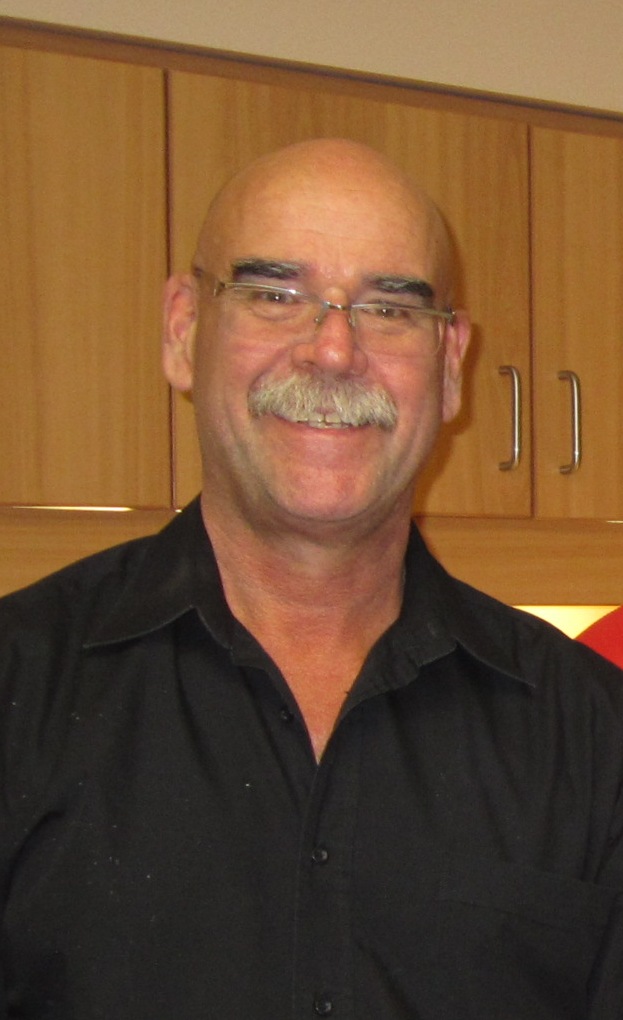 Wayne Rittenhouse passed away on Sunday, March 30, 2014 in his 59th year.  Wayne is survived by his wife Margaret (Maggie) nee Shantz,  a son Ben (Paige), a daughter Samantha (Joel), and two grandchildren Numa and Nzeya.   Cherished brother of Bob Rittenhouse (Rita) and sister Dawn Kubiak (Ed.)  Survived by his parents-in-law Wilbur and Kay Shantz,  brother-in-law Philip Shantz (Susan) and sisters-in-law Connie Radunske (Rick) and Faye Steckley (Ross), as well as many nieces and nephews.  Predeceased by his parents Stanley and Patricia, brother-in-law Greg and nephew Jason.
     Wayne spent most of his career in the grocery retail industry across mid and southwestern Ontario.  He was also involved in the development of the Taboo and Muskoka Bay golf courses.  Most recently he was the store manager of Robinson's Independent Grocers, Huntsville.  Wayne was well respected and served as a mentor to his colleagues and associates.   He loved fishing, cooking, reading, enjoying good food and spending time with his pet cats.  Wayne and Marg (Maggie) were married and worked together for 30 years – they were inseparable!
     A celebration of Wayne's life will be held on Sunday, April 6, 2014 at Faith Baptist Church, 169 West Rd., Huntsville.  Visitation at 1 p.m., service at 2 p.m. followed by refreshments.
 In lieu of flowers, a donation in Wayne's memory to the Huntsville Hospital Foundation or the Ontario Heart and Stroke Foundation would be appreciated.