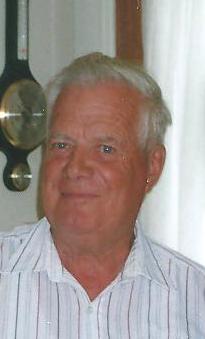 It is with much sadness that we announce the death of Samuel Westmount Wheeler at the Huntsville District Memorial Hospital on Friday September 21st, 2012 in his 83rd year.
Left to mourn his passing and cherish his memory is his wife Maxine and his loving children and grandchildren.
Wes was born in Huntsville on February 4, 1930, the eldest son of parents Sam and Janet Wheeler, who predeceased him.  Wes was well known in Huntsville, having spent 47 years employed by West End Motors.  In his retirement years, Wes enjoyed time spent at his farm gardening and sharing his vegetable harvest with his neighbours and friends. Wes was always there for those who needed a helping hand.  He enjoyed the outdoors and some of the happiest times of his life were spent up north moose hunting with his brother in law Bill.  Wes loved to reminisce and share his stories with us all.  We were blessed to have him in our lives.
In accordance to Wes's wishes, there will be no service.  Cremation has already taken place.
Donations in his memory may be made to the Muskoka Chapter of the Canadian Cancer Society or Branch 232 of the Royal Canadian Legion Poppy Fund.