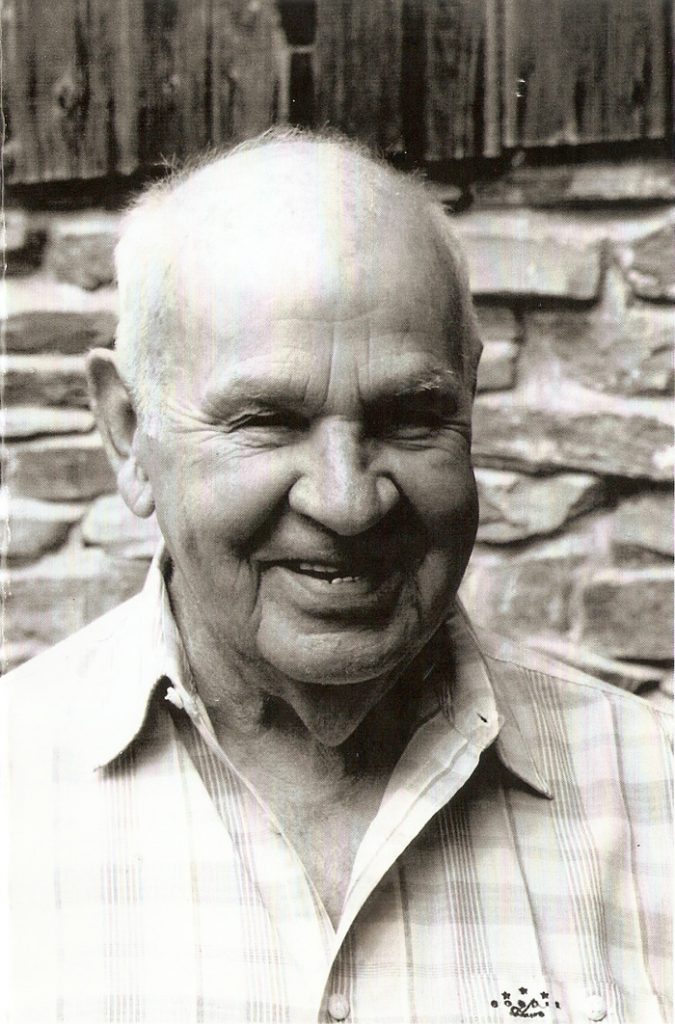 William (Bill) Frow (1923-2018) passed away peacefully on Wednesday June 20th at Fairvern Nursing Home.  He is survived by his devoted wife, Beryl, his daughters Caryl Clark and Judy Frow, sons-in-law Will Clark, Gene Smith and grandchildren Douglas Clark, Emma House, Jenny Clark and Camilla Smith as well as nieces and nephews in Canada and abroad. 
Born in Toronto, he served in the Royal Canadian Corps of Signals during WWII and was a member of the Royal Canadian Legion.  After the war, he started Frow Construction.  A carpenter by trade, he built many homes in and around Toronto and Niagara Falls.  In 1989 he retired, and he and Beryl moved north to Huntsville, where they enjoyed canoeing and camping in the Muskoka area.
Everybody loved Bill.  He was a generous and kind man who laughed often. He loved nature, his garden, opera, music, art and his grandchildren. He was very proud of the magic he created building award-winning sets for many community theatre groups in Toronto and Huntsville.  He and Beryl spent many happy hours volunteering at the Huntsville Pioneer Village. But his first love was the Toronto Argonauts, with the Toronto Maple Leafs coming in second.
A Memorial Service will be held at All Saints Church, 30 High Street, Huntsville on Monday June 25th, 2018 at 11 a.m. A Legion Memorial Service will open the service followed by a reception in Sutherland Hall.
In lieu of flowers, please consider a donation to Fairvern Nursing Home or All Saints Anglican Church, Huntsville, Ontario.