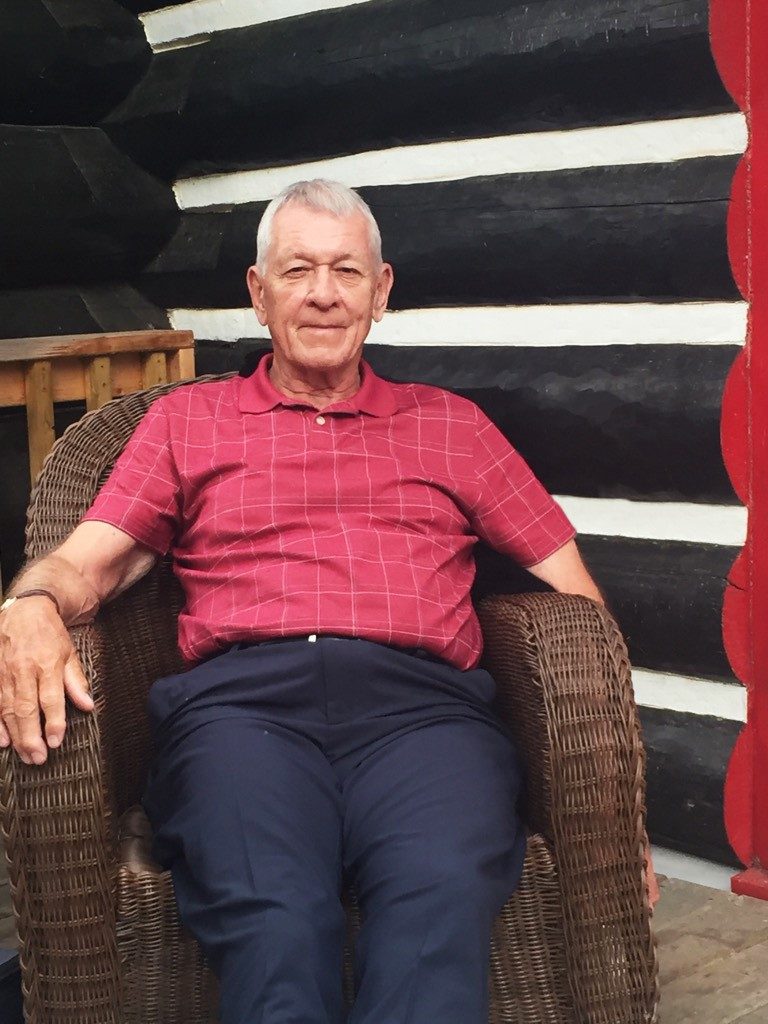 It is with deep sadness that the family of Bill Calvert announce his passing after a brief, but critical illness, on Saturday, March 9, 2019, at the age of 77 years.  Bill will be lovingly cherished by his wife of 52 years, Sandy and his children, Erin (David), Paige (Jerry, predeceased) and Ryan (Alisha).  Bill will also be fondly remembered by his treasured grandchildren Noah and Cora, and by his extended family and dear friends.
Bill received his Bachelor of Science in Forestry from the University of New Brunswick in 1965, followed by his Master of Science in Wildlife Biology and Park Planning from Acadia University in 1969.  As part of his thesis, he wrote the Master Plan for Algonquin Provincial Park.  Since then he held several posts with the Ministry of Natural Resources including Assistant Director of the Conservation Authorities Branch, Provincial Park Supervisor for Southern Ontario, District Manager in Chapleau and Chief Naturalist of Algonquin Park.  He also held senior executive positions with the Government of Ontario including Assistant Deputy Minister with the Ministry of Government Services, Executive Director in the Cabinet Office and Regional Director for Northwestern Ontario with the Ministry of Northern Affairs.  Bill enjoyed a 20+ year career as the Chief Administrative Officer of the District Municipality of Muskoka.  In his retirement, Bill undertook varied, part-time consulting assignments for provincial and municipal governments specializing in management and natural resources consulting, including co-chairing the Algonquin Land Claim.  Most recently he contributed his business acumen as a Board member to the Frontenac Mortgage Investment Corporation.
Bill's passion and respect for wildlife and conservation fuelled his ongoing stewardship and exploration of Algonquin Park.  Since his teenage years, Bill led family members and close friends to his favourite fishing lakes, campsites and vistas while identifying wildflowers and birdsong along the way.  Bill meticulously kept track of the distance he solo portaged his canoe, and recently calculated that the distance he had carried his canoe in Algonquin Park was the equivalent to him portaging it across Canada.
In addition to being an expert angler, Bill was an avid hunter.  As captain for the Lostwater Lake Club he led a group of men on many successful hunting expeditions.
With intense practice and passion for the sport, Bill was a scratch golfer playing typically 150+ games a year and achieving seven lifetime hole-in-ones.
He loved his family.  He loved life, and he lived it well.
Donations in memory of Bill may be made to The Friends of Algonquin Park, which he helped establish alongside his close "Park family" in 1983.  Alternatively, support may be made to the Huntsville Hospital Foundation, a crucial cornerstone dedicated to improving health care services for the residents of his beloved Muskoka and Algonquin.
www.mitchellfuneralhome.ca