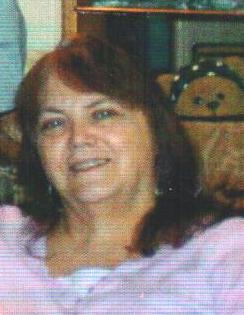 The death occurred suddenly at her home in Huntsville on Saturday, June 7, 2014 of Mrs. Yvonne Nunn.
Beloved wife of David Nunn and dear mother of Gerri-Lee and Crystal.
Grandmother of Codey and Savannah.
Daughter to the late Orval and Agnes Green of Huntsville ON.
Yvonne was a beloved sister to Laverne and his wife Carol Green, Beverly and her husband Don Stewart, James and his wife Sheila Green and  Marvin Green.
Yvonne was the loving sister-in-law of  Debbie and her husband Carl Foster and a loved aunt to many niece's and nephew's.
 
Yvonne was such a loving soul and will be greatly missed.
 
Visitation for Yvonne Nunn will be held at Mitchell Funeral Home, 15 High Street, Huntsville on Wednesday, June 11, 2014 from 6-8 pm.
A funeral service will be held at Faith Baptist Church, 169 West Road, Huntsville on Thursday, June 12 at 2:30pm with visitation at the church half hour before the service. Reception to follow at the church.
In lieu of flowers, donations to the Cerebral Palsy Foundation or the Ontario Heart and Stroke Foundation would be appreciated by the family.